Untold NYE story
So Rachel and I decide to sit in the outer area of Emo's for a while to rest our high healed feet. We are joined by our new found friends Andrew (a.k.a. Reggie), and Jen. We are seated at a picnic table next to a middle aged women and some kids.
Out of the blue, this middle aged lady starts yapping. We find out that she is with her husband, their teen aged children, and one of their son's girlfriends. They drove all the way from Weatherford, Tx. This woman, who is way past the point of being sober, is the epitome of "white trash".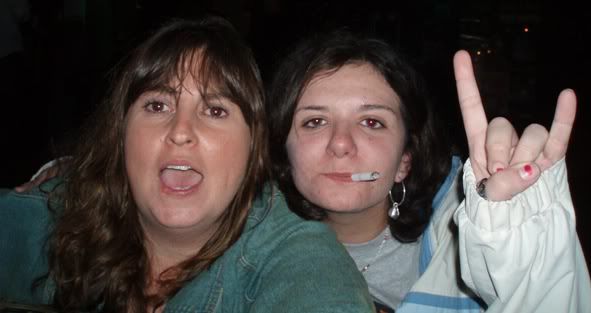 (That's the girlfriend)
She is yelling and hootin and hollerin and telling me all sorts of funny things about herself. Her son sits by me and starts hitting on me right in front of his girlfriend. I send him on his way and see that he is about to sit and talk with Rachel. I told him to watch out, and be nice to Rachel or she will eat him alive.
He does not listen.
Rachel pretty much chewed him up and spit him out and he took off into the crowd, leaving his girlfriend with his momma. Nice.
The momma starts asking me if I have any pot.
Nope.
Then, she decides to ask Andrew the same question, except she thinks his name is Raymond.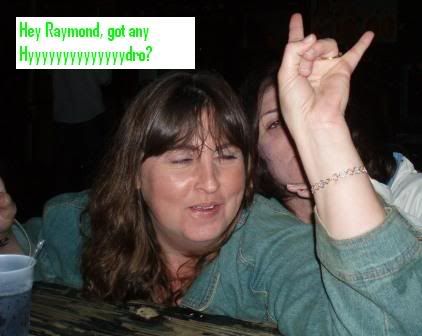 Imagine this belligerent woman yelling "Hey Raymond, got any hyyyyyydro?" with her ear piercing Texas Twang.
Oh boy, it was funny.
Ok, so I did not tell the story as funny as it actually was. I guess you had to be there.
Don't Judge Me!