3 years: the leather anniversary
Just look at what my husband got me for our three year anniversary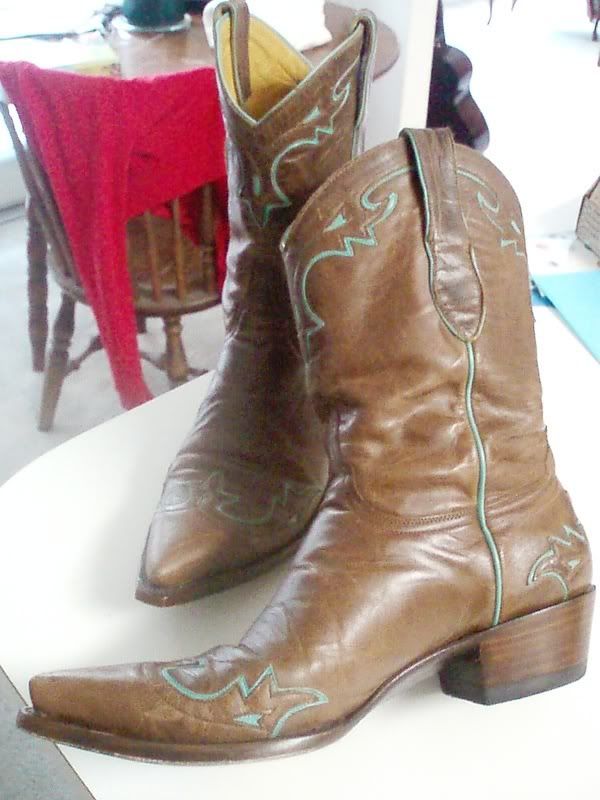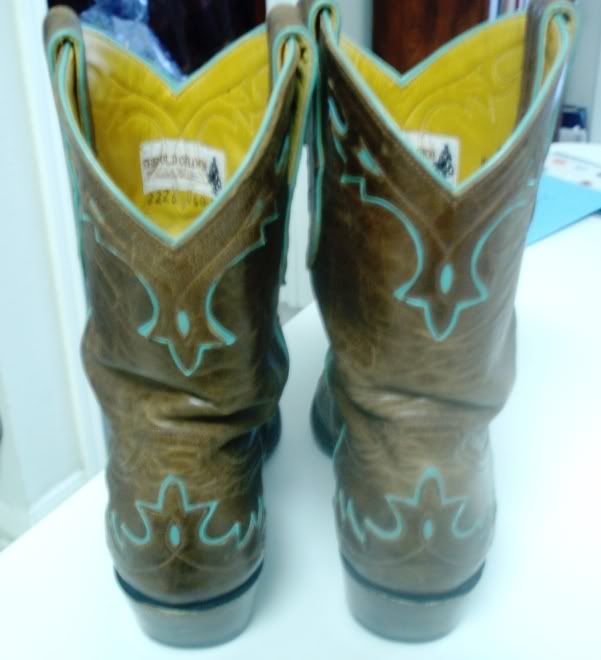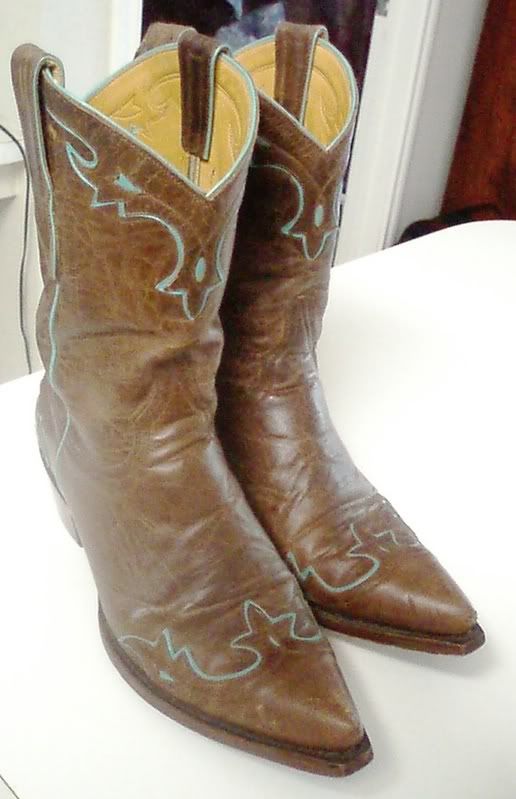 With out a hint or clue of any kind, he took himself down to Allen's Boots on south congress and bought me a pair of old gringo cowboy boots.
He even knew my size!
They are perfect. I would have picked this exact pair out myself, if given the opportunity.
I wore them that night to our anniversary dinner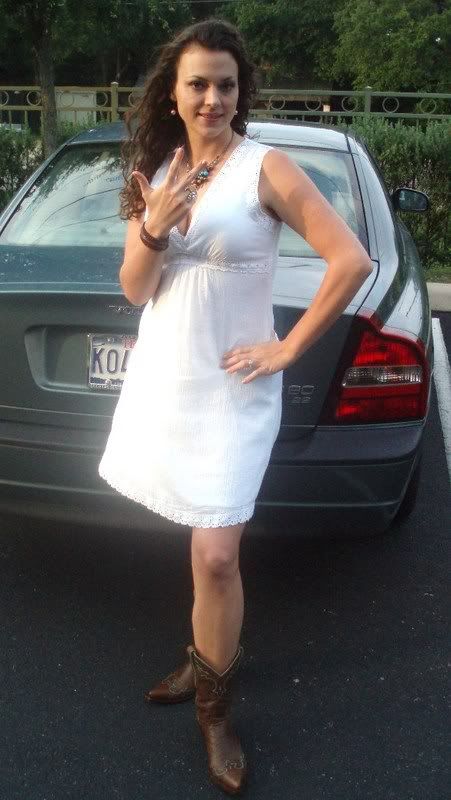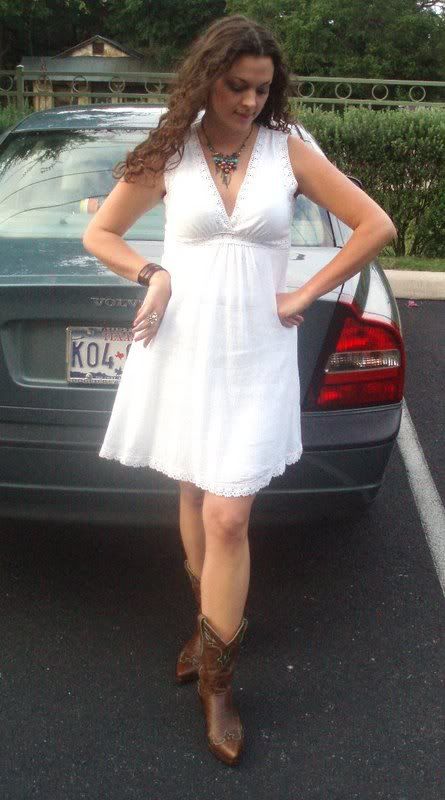 We went to Mars and had a wonderful feast. We toasted our marriage, reminisced about the past, and discussed the future. I love that husband of mine. I am truly a lucky gal…and not just because he got me a pair of kick ass boots.