30 is the new 21 (part 1)
Yesterday, we celebrated Rachel's 30th birthday and oh did we have some fun!
While Dale, Charlie, Lee and Josh were enjoying the Bob Dylan concert at Stubbs, Rachel and I were at the Peacock enjoying some Peacocktails.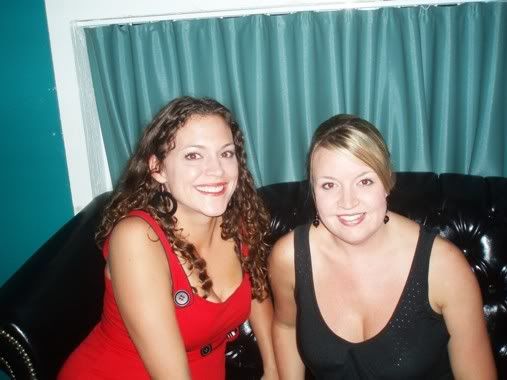 Because Josh lives right next to the Peacock, we thought it would be a good idea to park at his hose (which is on east 6th), have a drink at the bar and then call a cab to take us downtown.
Bad Idea. All the people that came in for ACL took up all of the cabs. We waited for over an hour (and three more drinks) before a cab finally came and got us. In the meantime, we were propositioned a few time by fellas driving by as we were standing near the street waiting for the cab. Yeah, not so nice.

Still, it was an affirmation that these 30 year old broads still got it!!
I am soooo kidding.
Moving on…
Rachel and I finally got to the Red Eyed Fly and met up with the boys.
The following is a series of couch pictures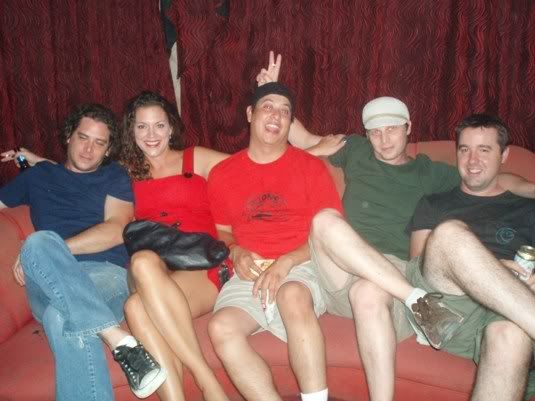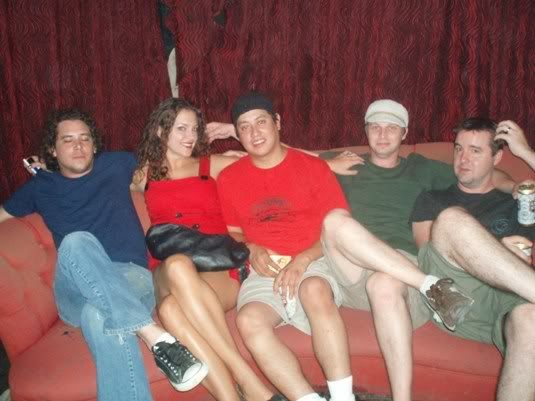 There is something about going to the Red Eyed Fly after a concert at Stubbs. It's a tradition.
After we took all of those photos of us on the couch, I asked the group "where is my beer?"
Rachel said "It's in your hand!"
Then took this picture of my shocked laughter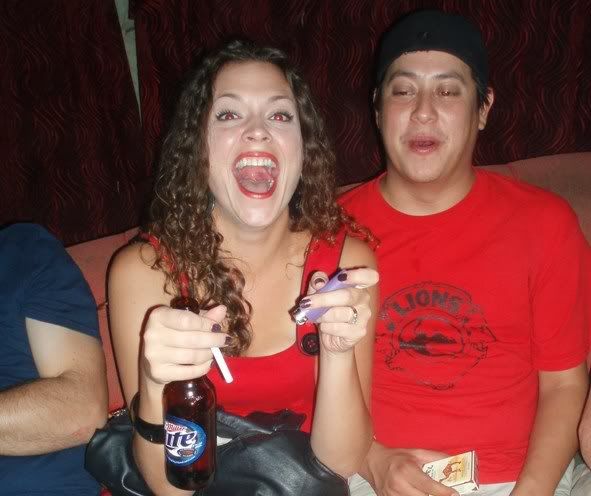 Hmm, "shocked laughter". I like the sound of that.
Oh, wait…here is another couch picture
No flash.
I have a million pics to show you. This is going to be spread out in one or two more blogs. Trust me, you will like them.
I leave you with this, for now.
LEEEEEEEEEEEEEEEEEEEE!