30 is the new 21 (part 2)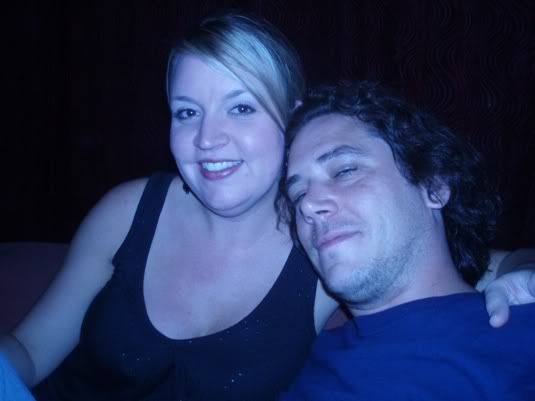 Things at the Red Eyed fly continued to go well. There were many pretty ladies packing the joint. At one point Josh Johnson said, "what, is there a super model convention going on?"
Lee indulged in many adult beverages and then snuck up on people.
Even though I tried to be nice to him, Lee began to degrade me.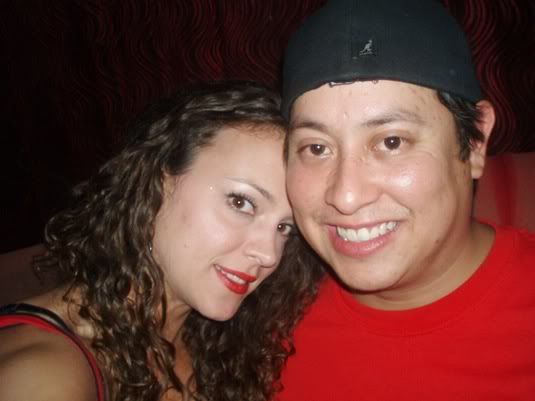 I swear, he insulted me at least one time every 5 minutes.
That's ok. I know he loves me.
Mostly, we just hung out on that damned couch and made each other laugh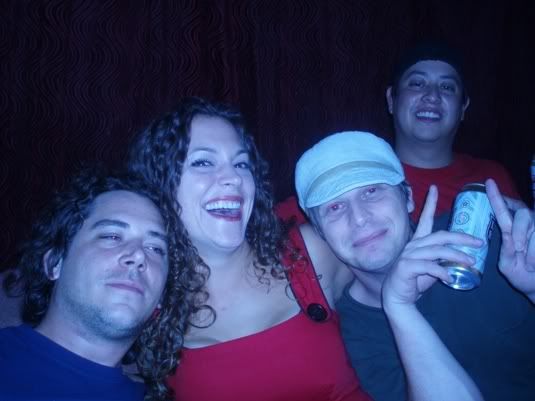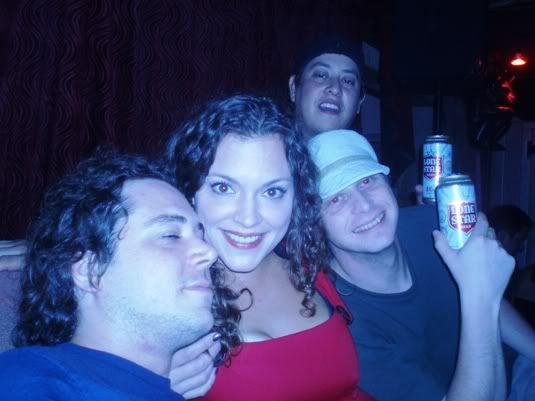 Charlie says, "I love me some lonestar!"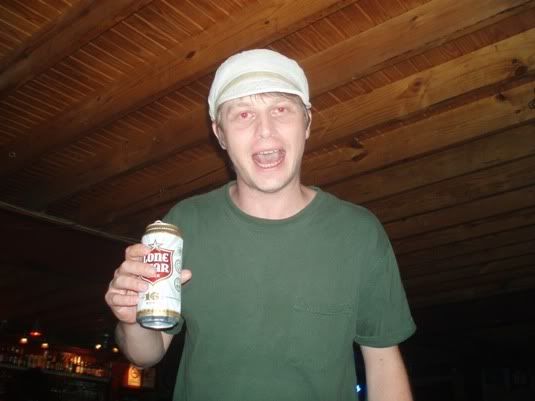 Dale ended up getting a kiss from the birthday girl
And it was time to go to our next location
but not before we had supper. (oh, by the way...operation skinny witch took a major hit. It's cool, I am back on the saddle big time tomorrow.)

Tune in next time for the exciting conclusion, featuring shopping cart races.