30 is the new 21 (part 3)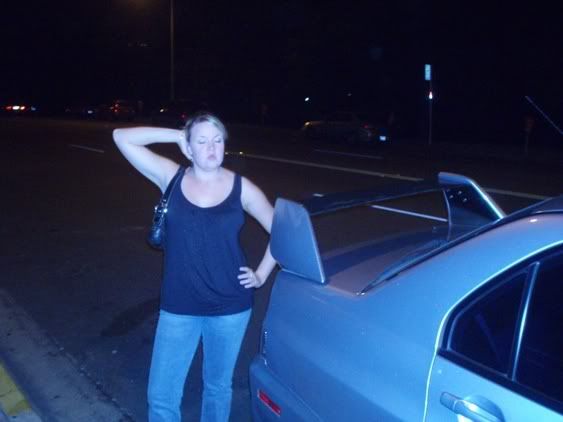 On the walk back to our car, Rachel spotted this sweet ass ride and had to strike a pose.
We make it to Josh's place only to step in and say hi to everyone before returning to the Peacock located next door.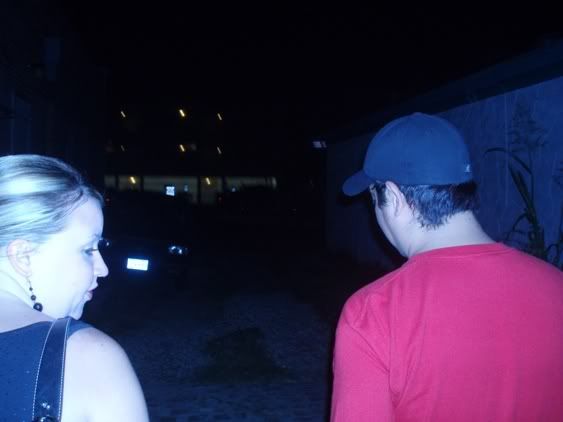 Lee and Rachel as the walk to the bar.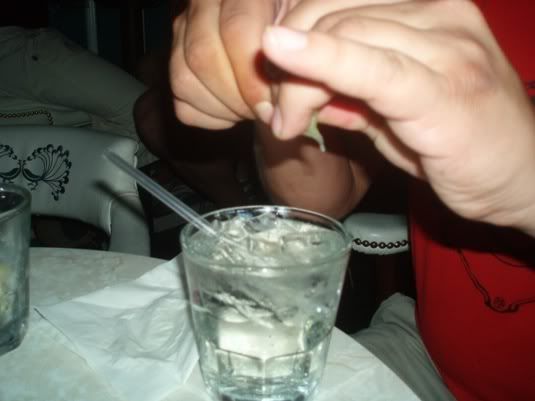 Look, a Peacocktail.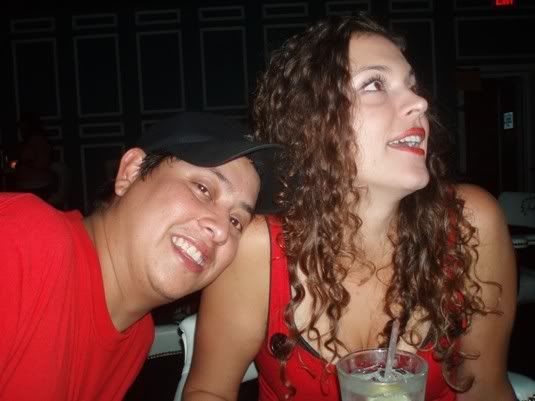 This is what I look like when I am listening to somebody telling me about their shirt.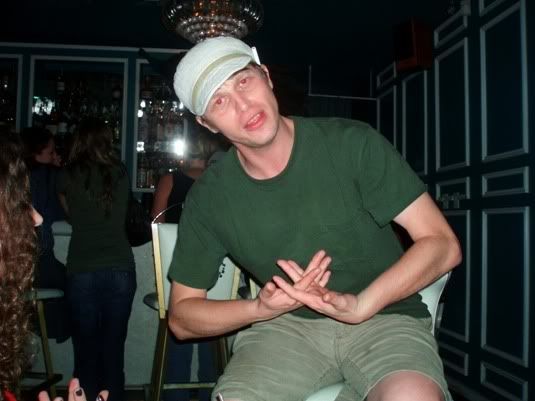 Here's the church, here's the steeple. Open it up, and see all the people!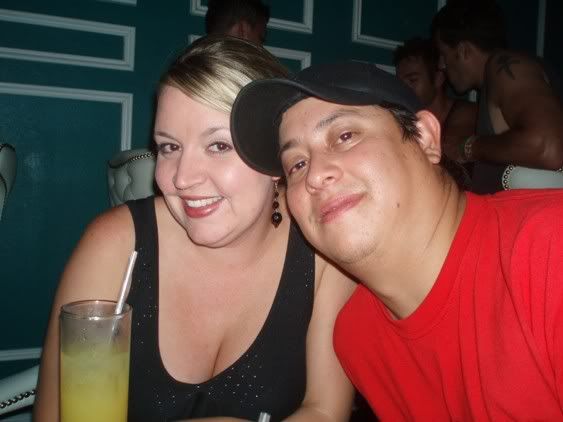 It's getting near closing time.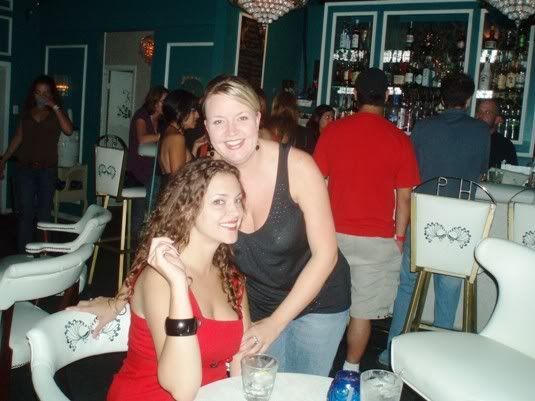 One more quick photo before the race begins.
I Apologize for the fuzzy photo's. Lee forgot the flash.
Rachel and I thought it would be a good idea for her to jump in this abandoned shopping cart so that I could push her around.
What fun!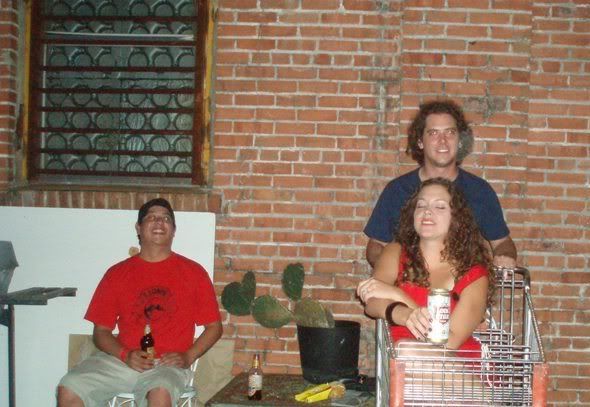 What did you say? There are two abandoned shopping carts?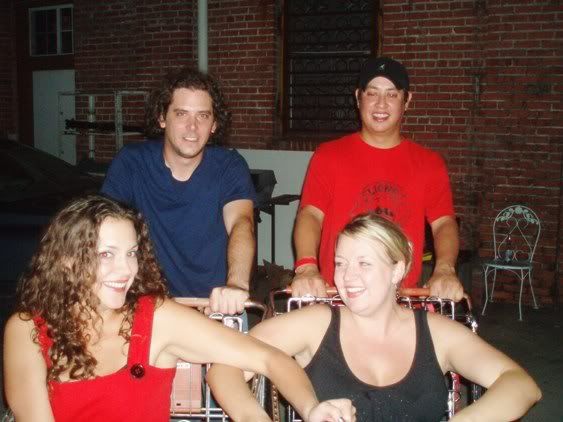 Let's Race! But not before Rachel get's the hell pinched out of her arm. See it there, in between the shopping carts?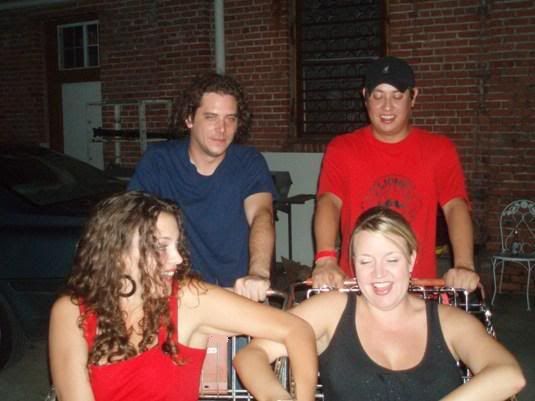 This was taken either right before or right after the big pinch.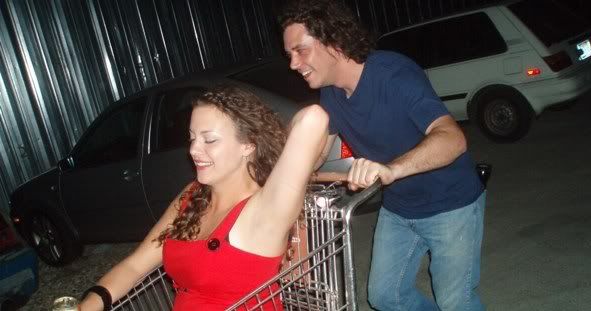 Josh was my driver
And Dale was Rachel's
That is the best photo ever!
I am not sure who one, but that does not really matter.
Helping a sister out, even thought my dress is all bunched up from the cart experience.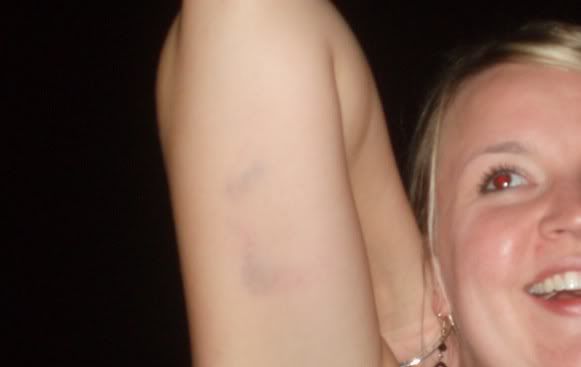 And there is the bruise. Imagine what that sucker looks like now that it has had time to settle in.
So there you have it. Rachel's 30th birthday was a blast!