Little Halloween, little b-day
Seriously, only a few more. I am lazy.
The unfortunate UT fan.
I don't know if you heard about this one, but you can read the story here
http://www.nbc5i.com/sports/13968715/detail.html?better_headline
The Wendy's commercial guy, a.k.a- our host for the evening.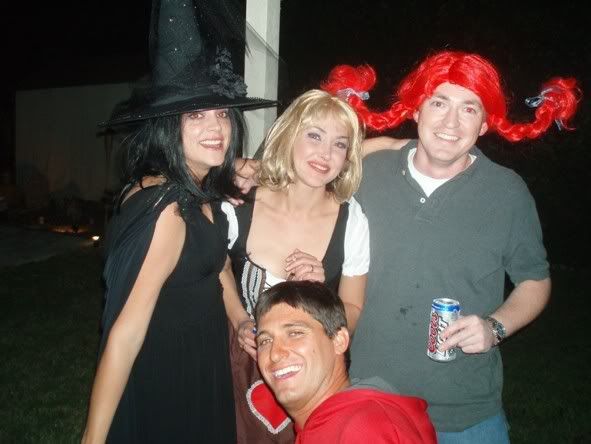 I love those commercials.
Did I show you the burglar and the Spartan?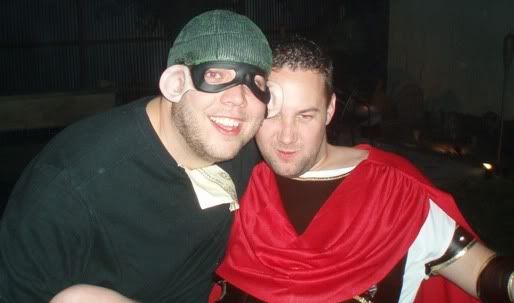 Tonight, we rob in hell!
Get it?
Oh well.
A very happy b-day wish goes out to my buddy Larry.
Larry, if you don't already know, is the KING of back yard parties. He is also the "Magical White Guy". Home-slice can do whatever he wants out in public and get away with it. Well, except for sneaking his dog into a hotel. Other than that, it's like he has some kind of invisibility cloak or something.
We love our Larry, almost as much as we love his BBQ ribs.
-ok, we love him more.