Photo dump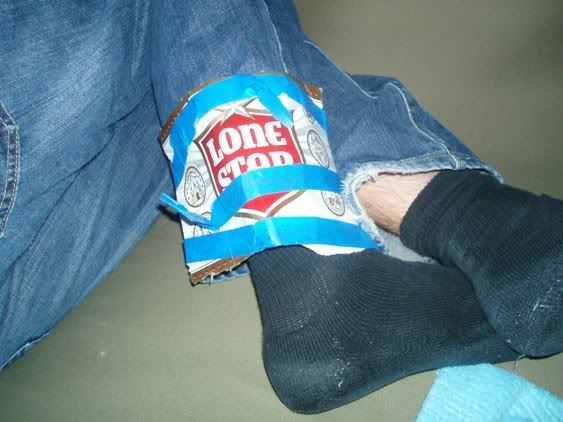 I came across these pics today, and thought I would share them with you.
Before I do, let me tell you that I am currently mute.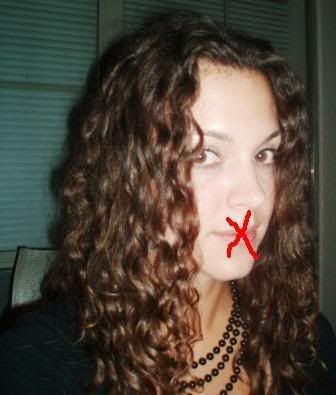 Way to much karaoke will do that to you. Last night, I totally blew out my voice somewhere in between "sweet child o' mine" and "piece of my heart". Thanks again for going with me, Laura B.
I think Dale kind of likes that I can't speak. He told me I am acting like how a normal wife should…all silent and what not. My fists still work, though, so he better watch it before I ugly up his mug.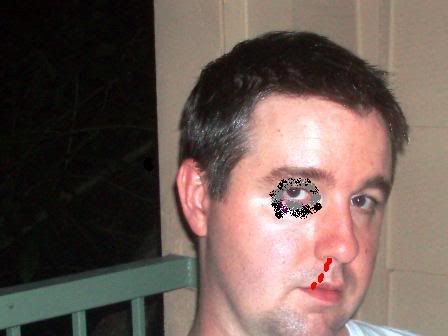 ON WITH THE SHOW.
Last Friday, we went to a happy hour party.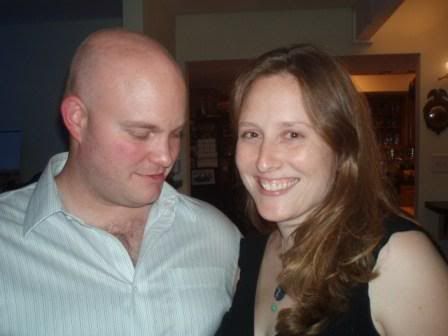 Cody and Marna were there. Looks like Cody has his eye on the prize.
I had to come in to clean up the situation.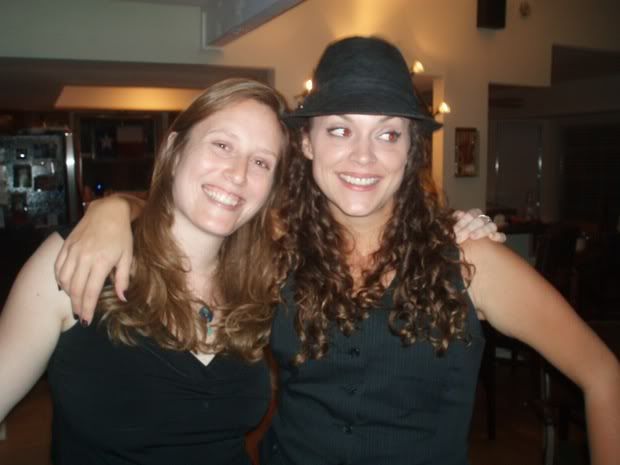 Marna was grateful. Oh, yeah….I dress like a man now (and you thought it was Halloween).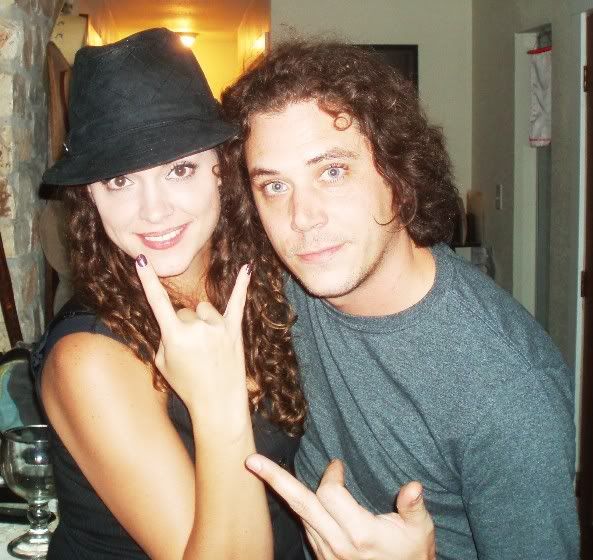 Josh was there as well. This was taken right before we broke out into a fight. It was all in fun. Plus, Josh had taken both whiskey and tequila shots thus rendering him a bit psycho. I had neither shot, but do not need the devils poison to turn to such a state.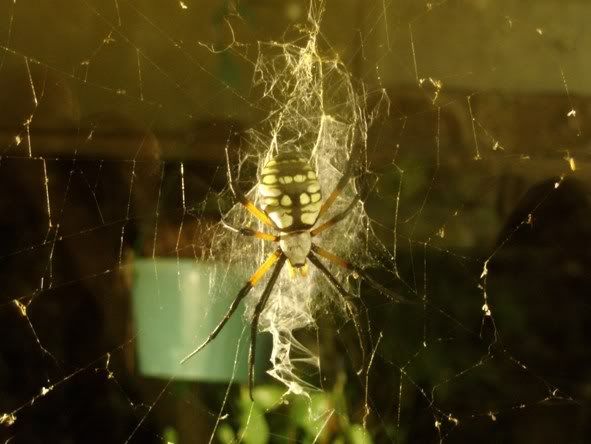 There was this giant spider hanging out with us. Pretty awesome.
In case you were wondering, that is Josh on my couch with the lonestar beer box taped around his leg. You can thank Lee for that one.