Crash, Boom, Bam!
Did you want to see the volvo after Dale introduced it to an oak tree?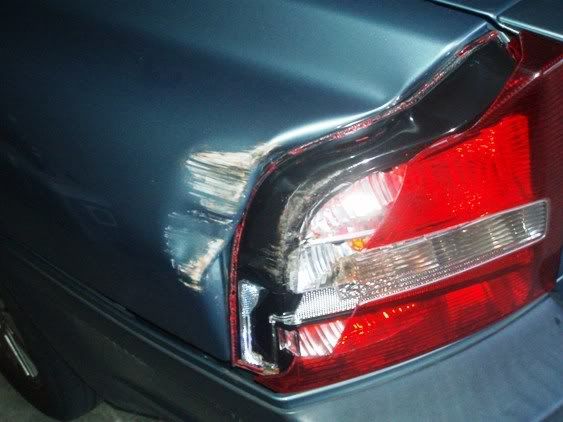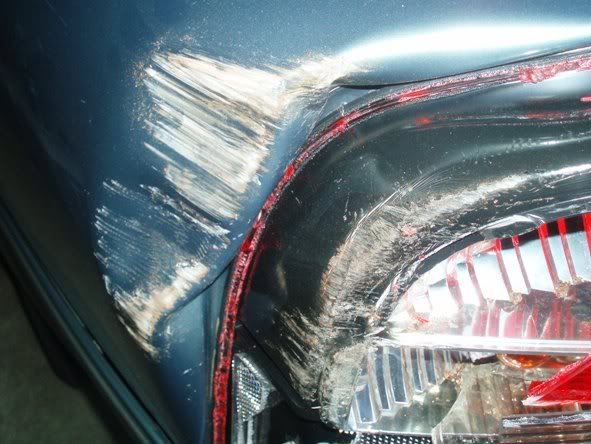 We took it to the shop yesterday. Hopefully, I will get it back as it was before. Things with the house are going well. It seems that we meet with the realtor every friggen' day, but It's ok. He is a nice guy and he is working hard to help us out. I am not going to say much about the house until I have the keys to the front door in my hand. I don't want to jinx it. November 5th is our closing date. I will have plenty to report then….I hope.
Lubbock was fun. I did the open jam again. This time, I sang Some Kind of Wonderful and Radar Love. I then got called back up for an encore and performed (what else) Bobby McGee. I am going to have to find a jam here in Austin. Not that I won't continue to do the one in Lubbock, whenever I am there, because that whole thing is righteous.
For those of you in the know, John Sprott had bass duty this last time. He also sang harmony with me to Some Kind of Wonderful. I almost wet my pants!
Jesse B (the man in charge of the jam) asked me to consider Barracuda, by heart, the next time I come down. I am going to have to practice that song. I am not sure if I can hit that one note, but I will have to try. Ann Wilson has some pipes, yall! That shit ain't easy.