We've got a lot of catching up to do
Let's start with SXSW, shall we?
Wednesday night, Dale and I wanted to see the Black Keys play. WRONG-O, Buddy. My back was hurting something fierce, so we had to cancel. That really sucked. Day one of SXSW: FAIL!
Thursday night we got dressed and ready to hit BD Riley's to catch a showcase.
Here is what I wore: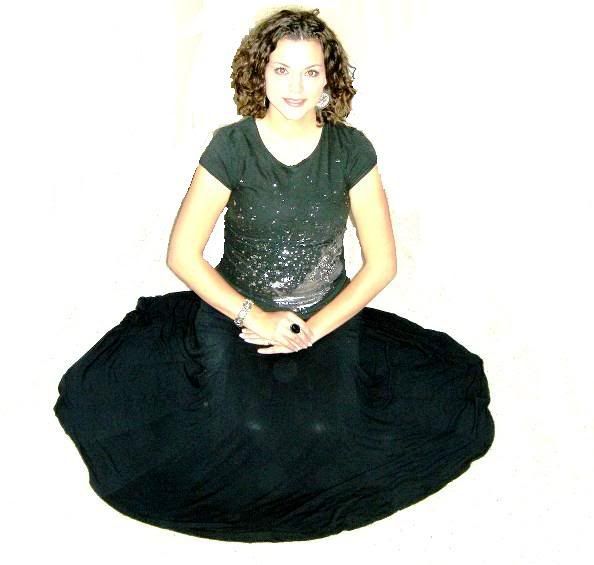 Looks like I was sinking into the floor, no?
Too bad we ended up at BB Rover's instead, where we saw rude waitresses but no live music. SXSW day Two: FAIL!!!
Friday, I can't really remember what happened. We did not go down town. We did not see any shows. SXSW day Three: FAIL!!!
Saturday, we finally got our asses in gear and ventured to South Congress. We started out at Freddy's Place for some grub. This baby played air guitar as the band played "Barracuda"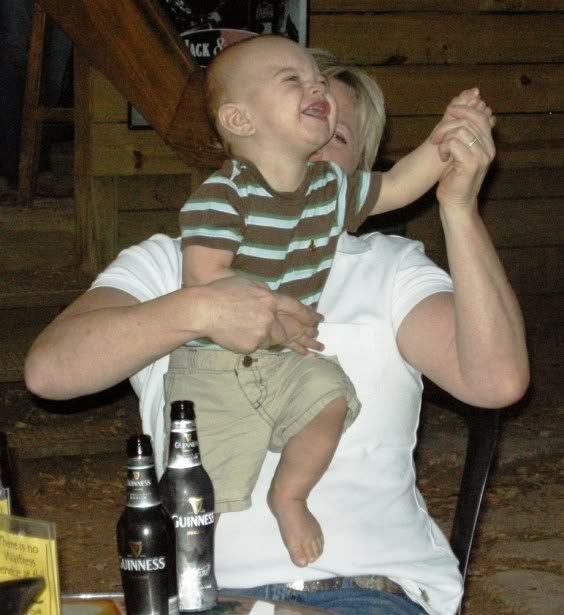 Speaking of the band….it was a Grrrl band. The lead singer sounded like Melissa Etheridge. They were ok….but not really our thing.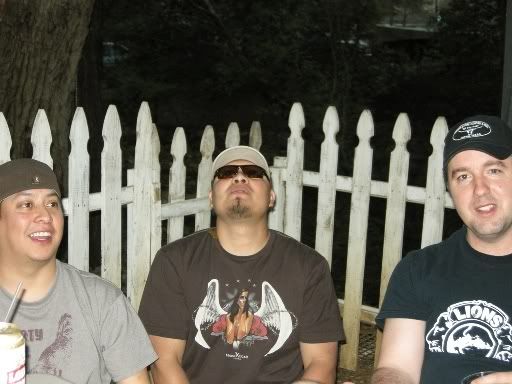 Lee, Juan, and Dale at Freddy's.
They forgot about us at Freddy's so it took hours to get our food. When we were finished, we decided to walk to Trophy's to see what they had to offer. We have been there before and have seen amazing band's there (e.g., The Lions and White Denim). This time….not so much…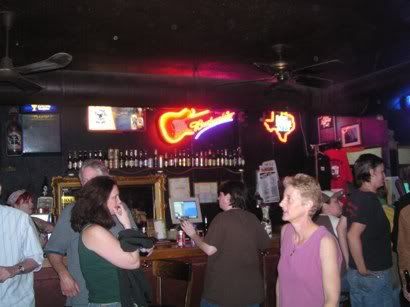 Apparently, the showcase that evening was dedicated to……
Grrrl bands. They ALL sounded like Melissa Etheridge (ok, we only heard two bands…they play short sets). I chatted with this Sax player for a bit, and she was very cool:
Still…..not really our thing. Oh, and we stuck out like a sore thumb in that joint. Especially the guys, if you know what I mean. Here is Lee as he comes to the realization that we are smack dab in the middle of the uh….*ehem*…ladies night…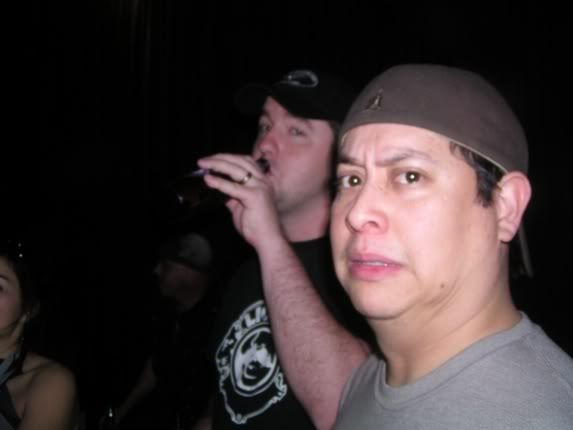 So we downed our beers and took off. Oh, here is one of the ladies: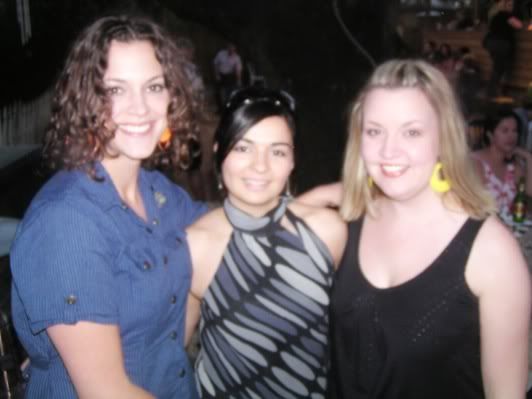 Rachel, Reyna, and myself. I have no Idea if I am spelling your name right, Reyna. Please let me know if it is incorrect.
Did the rest of our night go as dismally as the beginning? Tune in later to find out the answer.
HAPPY GOOD FRIDAY!