Antone's
This past Friday Dale, Juan, Josh, Tirzah and I made plans to go to Antone's to see Hacienda play. I'll post more on those guys later.
Here is the back story:
Friday also happened to be my last day of school. by the time I got home from the staff BBQ, I was exhausted. I was alone at the house and decided to take advantage of that and get in a little nap.
The nap lasted longer than I thought. Dale woke me up with "Sarah, we have to leave in 20 minutes to get to the show."
WHAT?
I threw on my dress, re-applied the make-up and we were out the door.
There was no time for dinner.
There was time for beers at the show. We all know what drinking on an empty stomach can do.
Here are the pictures to help illustrate what can happen.
I vaguely remember what was going on here. I was watching Juan dance in front of some crazy lady. She was dancing by herself. Yes, I did eventually join her. The pictures of that mess did not come out. Try not be too disappointed.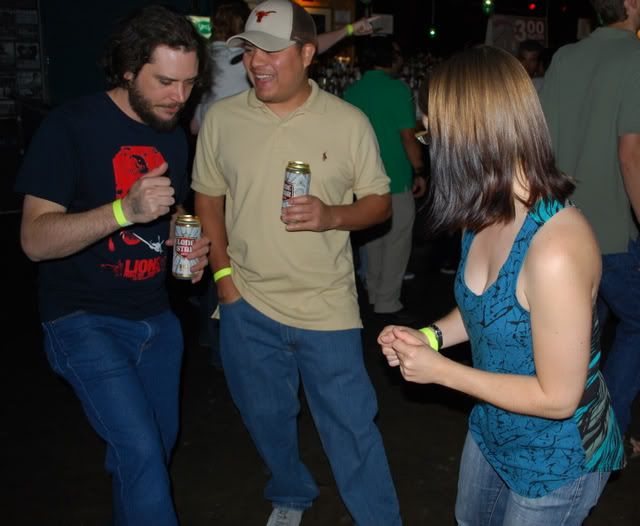 These pictures took place after Hacienda played. Alejandro Escavado is wrapping up his set with some cover tunes.
And we danced....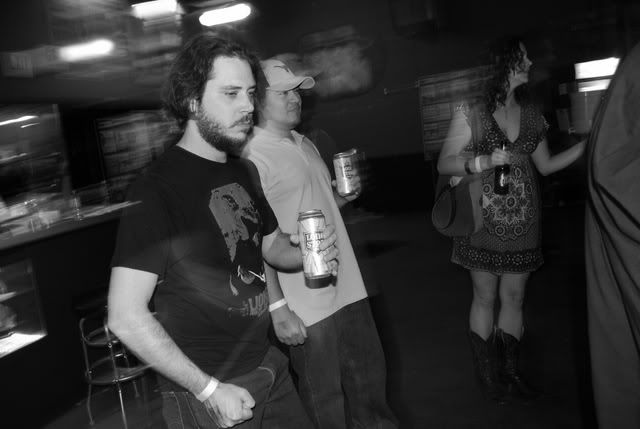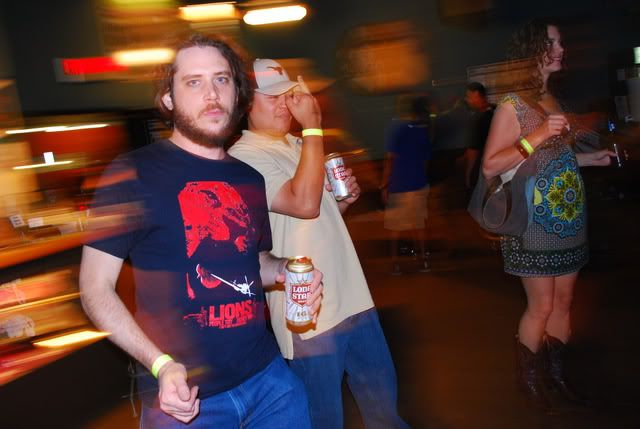 The next time we meet, here at Sarahenity Now!, I will show you the pictures I don't remember taking.
Good times.