The Pictures Get Trippy
Here is the last one I am in:
and I am barely in it.
I now bring you to the point at which someone handed me the camera. What follows are the most interesting pictures I have ever taken.....that I don't remember taking:
Miss Tirzah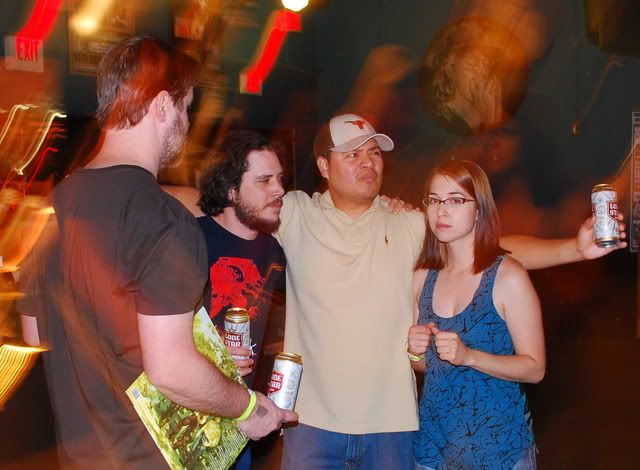 That lady in the background is the one that was dancing by herself.....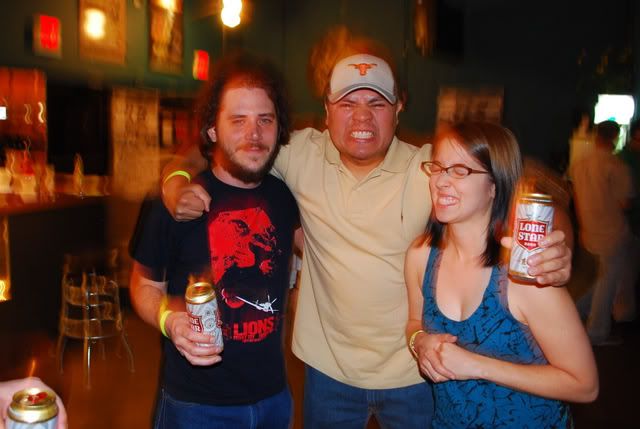 Juan Angy!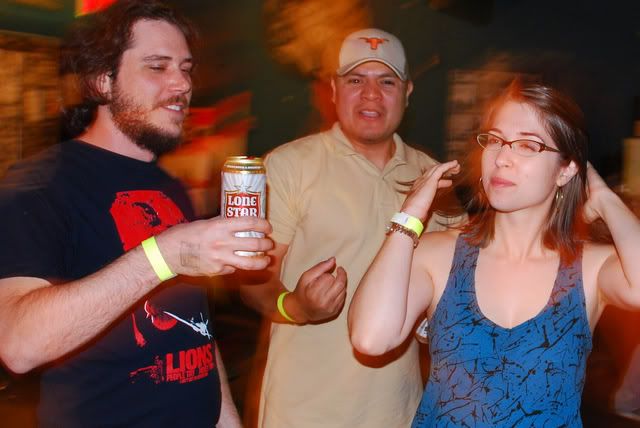 Lonestar should pay me for the advertisment...
Love that Dale!
Josh really likes the number 3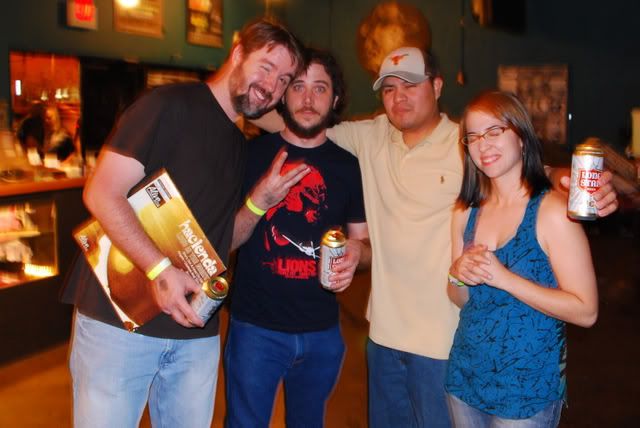 Tirzah Says, "I love you!"
I should mention that it was Tirzah that changed my camera settings to make the pictures as cool as they are. Good job, Miss Rose.
In other news:
Today marks the first day of my summer vacation. I ate ice cream for breakfast and have spent most of my morning out on the back porch. Life is good.
Yesterday we went to San Marcos to swim and enjoy live music. I'll tell you all about that in a future post. Did I end up spraying my beer all over strangers like I was in a rap video? Yes I did.
I need more coffee. Good day.