Sculpture Falls
Back in June, my buddy Tirzah invited us to swim at Sculpture Falls. Here is the evidence.
The Hike:
I am not sure how long the hike was but it was a lot shorter than the trail most people have to take. Tirzah knew a dude that had a short cut trail starting from his back yard, continuing down a fairly steep hill (in some parts) and ending at this awesome swimming hole.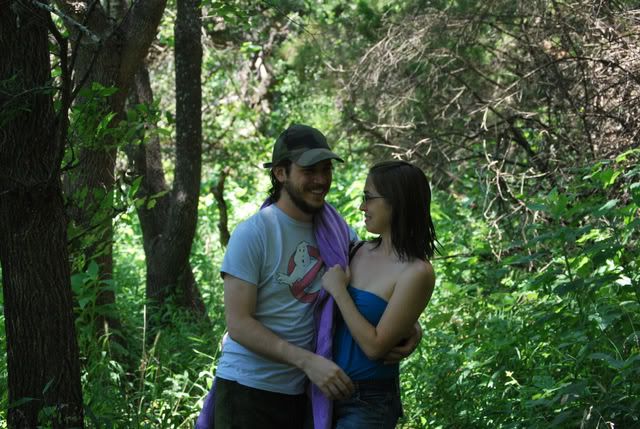 Awwwwwww....sweet!
Our arrival:
Simply beautiful.
The Water: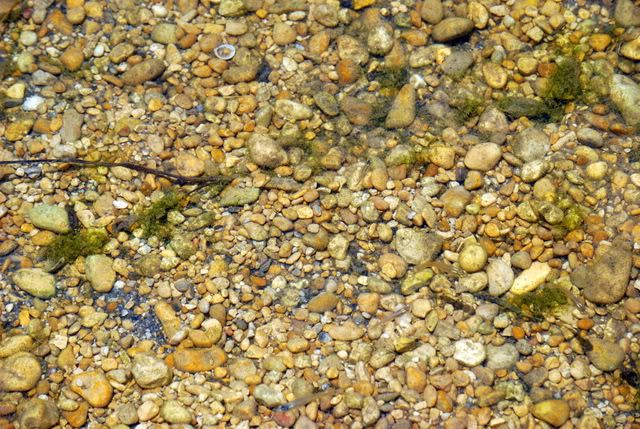 This is a picture Dale took of the gravel that lined the bottom of the swimming hole. Those pebbles are under water! How clear is that!
The water fall:
Tirzah is photogenic.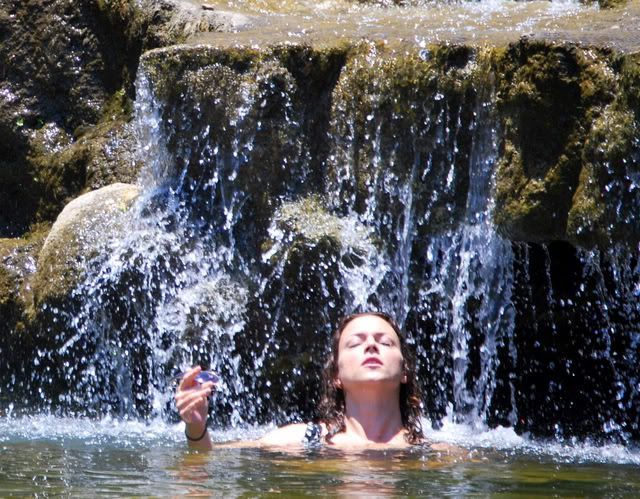 In my head, I was thinking Dale would get a shot of me looking relaxed as the water bounced off my shoulders. Notsomuch.
Josh on a rock: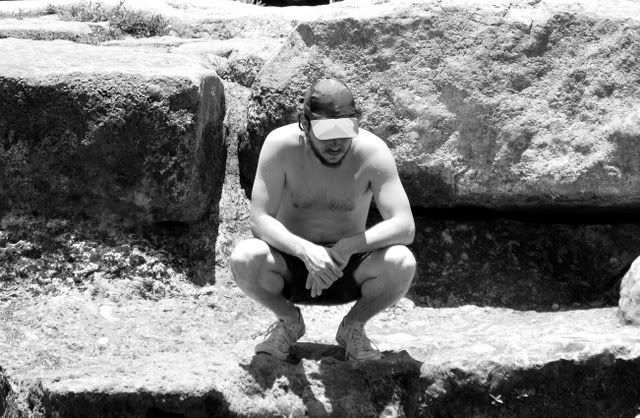 Hey, look! It's Josh on a rock!
In other news:
We got our gym membership. Did I tell you that? So far, so good. I have been going steady. I only wish I had started this at the beginning of the summer. I have already noticed a difference in my energy level. It's a good thing.
Hacienda is playing Stubb's indoors on Aug 22nd. This time, they are the headliners. I already have my tickets....do you?
That is all.