Food Hoarder
I am stuck at home, yet again, as I deal with my most recent dental issues. Long story short, I had two root canals started and now my mouth is on fire. Actually, it feels more like a radiating pain with an occasional shock here and there. The dentist only started the root canals. He will finish them in about a week. They told me that my next appointment will last about 4 hours as they have to finish the root canals and make impressions for two crowns. Great.
Additionally, I have to get my lower wisdom teeth pulled in the very near future. Aye-yai-yai!
So, since I am stuck at home I thought that now would be a good time to update the blog. I have to show you a couple of things. I'll start with the food I hoard followed by my most recent "pretty purchases."
Since the end of January, I have been watching what I eat. I am trying to keep my calories, carbs, proteins, and fats in balance with the goal of weight loss in mind. In doing so, I have lost almost 11 pounds and counting (I should also mention that Dale has lost over 20 pounds through diet and exercise). I have been eating more fresh fruits and veggies, bison meat, and plenty of portabella mushrooms. I have also become obsessed with 3 food items: Vita Tops, Fage yogurt, and Weight Watchers desserts.
*tip for those that love the Vita Tops: I have located the hard-to-find Tops at both Sprouts and Target!
These are the boxes of the Weight Watchers desserts and the Vita Tops that I have purchased this week (I take them out of their box and put them in baggies to save freezer space):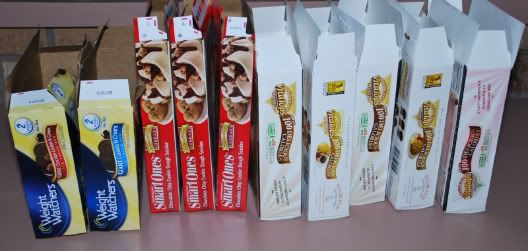 When I saw all of these lined up in a row, waiting to be placed in the recycling bin, It became clear that I had a problem. I bought all of these items before I was even close to running out of what I already had.
Check out what I have in the freezer:
I have 3 plastic freezer bags full of vitatops. Another couple of freezer bags contain weight watchers desserts. As you can see, I also have a bunch of individual weight watchers ice cream bags (and Julie's organic sorbet bars) all over the freezer.
Let's check the refrigerator for a look at my yogurt collection:
I probably have somewhere around 15-20 containers of yogurt. Dale and I typically eat 1-2 yogurts a day. Now that my mouth is in pain, and it hurts even more to chew, I eat 2-3 a day. I absolutely love this stuff, and it's good for you! The other day, I bought all they had of the cherry and honey flavors at both Target and Sprouts.
I guess you can call me a food hoarder. I really need to stop before I run out of room in the freezer. If you want to try a weight watchers strawberry shortcake, or one of their brownies, or maybe a banana nut Vita Top, come see me.
Ok, on to my recent pretty purchases!
These Items were all purchased at Tuesday Morning (and none of them broke the bank):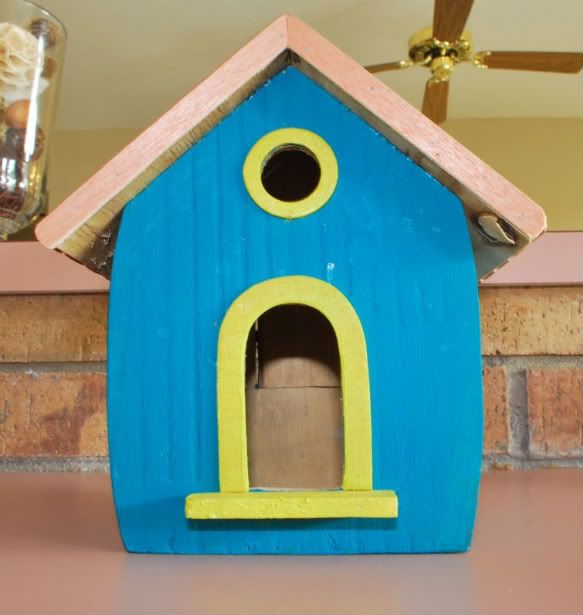 Funky bird house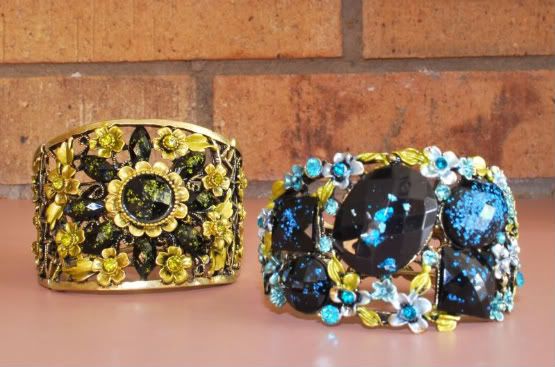 Chunky-Funky bracelets
Clunky thermometer
That's all for now. I'm sleeeeeeeeeepy.