What To Do With One Brown Glove
If you ever find yourself sitting outside on a sunny day, wearing one brown glove and deciding that you really don't like the fashion statement you are sending out into the universe,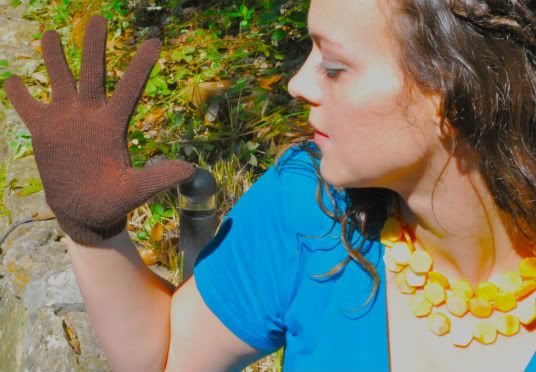 I have a suggestion for you.
Take that brown glove off of your hand and use it to make yourself a squirrel/woodchuck/beaver looking creature!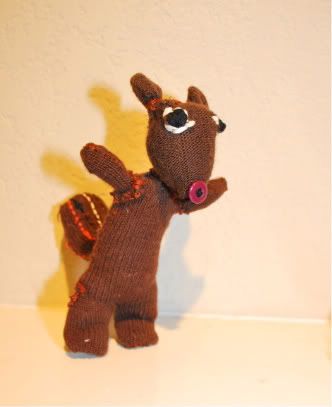 "Oh, Hai!"
It's simple, really. All you need is some thread, some stuffing, a button, and just a little patience. (yeeeeah, some more patience...yeeeeah-GNR)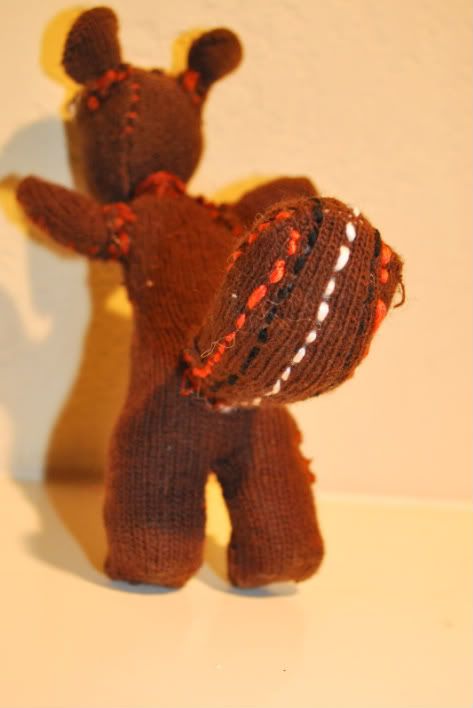 Ok, you need like three different colors of thread and a needle as well.
Otherwise, you could not make this decorative tail.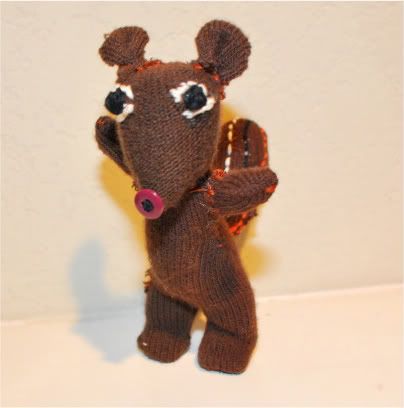 And pipe cleaners. You will need those if you want your creature to have the ability to stand freely.
But that's it. I promise.
The patience is a strict requirement. Without it you just might end up with something like this-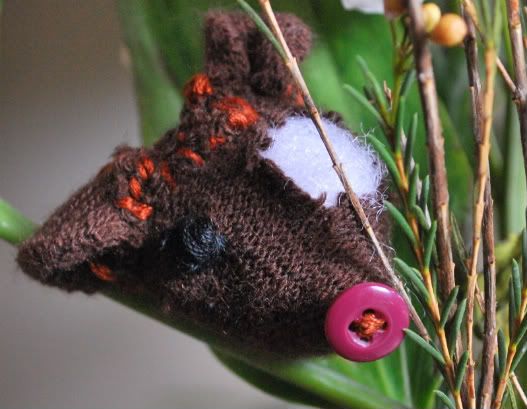 You are looking at squirrel head number one. The stitching is messy and I cut off his eye (accidentally). Dale placed it amongst the flower stems. Creepy.
In Other News:
I really like watching the Olympic snowboarding events. These kids look like they are having a good time, listening to their i-pods and smiling at the crowd. They are so dang cute! You know they would be fun to hang out with. You can tell that they like to laugh and probably give hugs to everybody they know.
Johnny Weir just about kills me. He is so smug yet so adorable. I like him and I wish he would design my next Halloween costume.
SXSW is in the air! I just got my wristbands yesterday and have been researching which bands I want to see for a few weeks. My buddy
J3
will be making the trip to Austin to attend the festival. LeeAngeloAngelofDeath may make it down here as well. It's gonna rule!
Driving by the
echelon
building is brutal. I pass it twice a day on my way to-and-from work. I am so glad that most of the people in the building got out. God is good.
We have had freaks and sociopaths throughout history (Jack the Ripper, Charles Whitman, John Wilkes Booth, etc.) This guy, Joe Stack, is nothing new...but it sure does sting more when it happens in your town.
Happy Friday to you! I have an appointment with my back doctor. Good times.