SXSW 2010: Day Three (day show)
The boys stayed up until 7:00am so I ventured out to a day show by myself. I decided to go to the Mess With Texas Festival,happening on the east side, to see
Hacienda
play. I had my parking angel with me and got a spot only a few blocks away from the outdoor venue.
Hacienda took the stage at 2:30.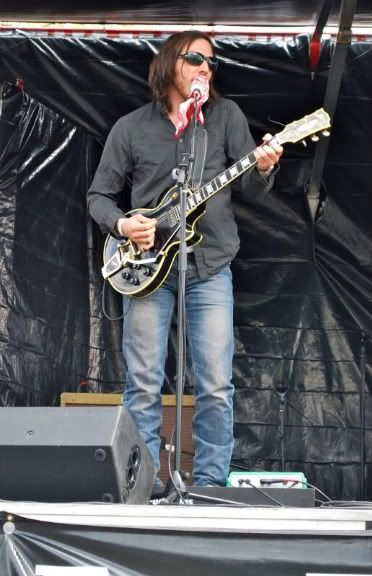 Dante kicked things of by saying something like, "we're Hacienda and we're from Antarctica."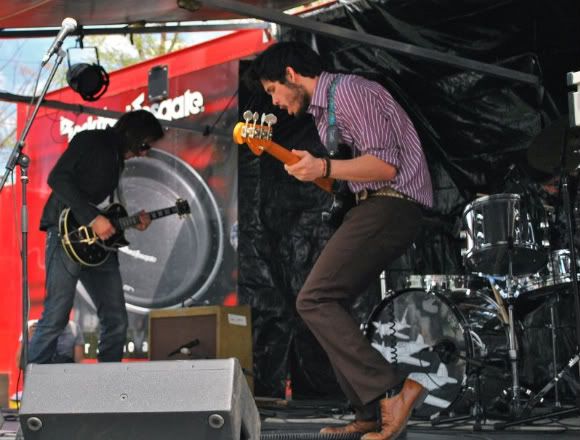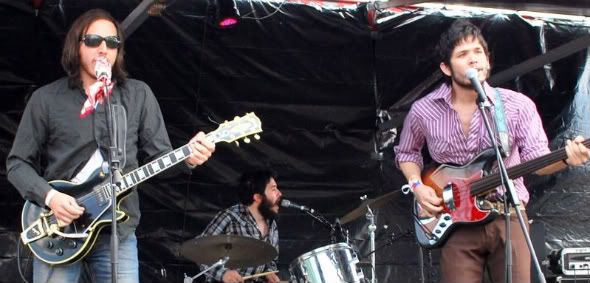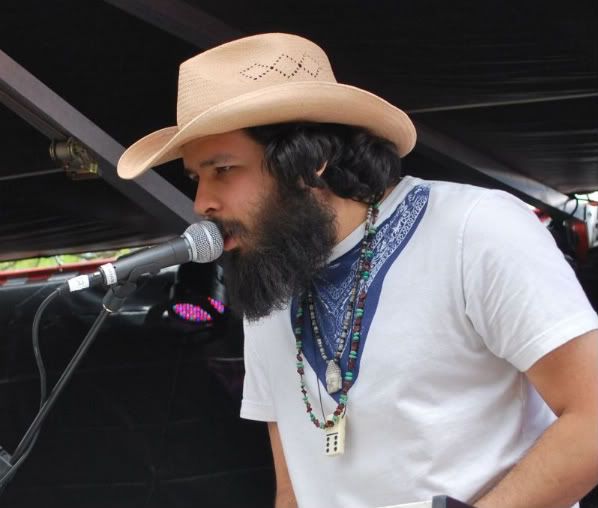 I kind of want his entire outfit.
I always enjoy a Hacienda show. This time around, the boys had to work extra hard due to a sound problem. The mics and monitors went kaput (not their fault). Without skipping a beat, they switched to playing instrumentals when their vocals could no longer be heard. I hear they are playing at Antone's with Heartless Bastards on April 17th. Gotta go to that one. Also, you can get their new album Big Red and Barbacoa
Here
I already have a copy. It's grittier than their first album. Good stuff.
One more thing...check out these two adorable little girls. Twins, I think.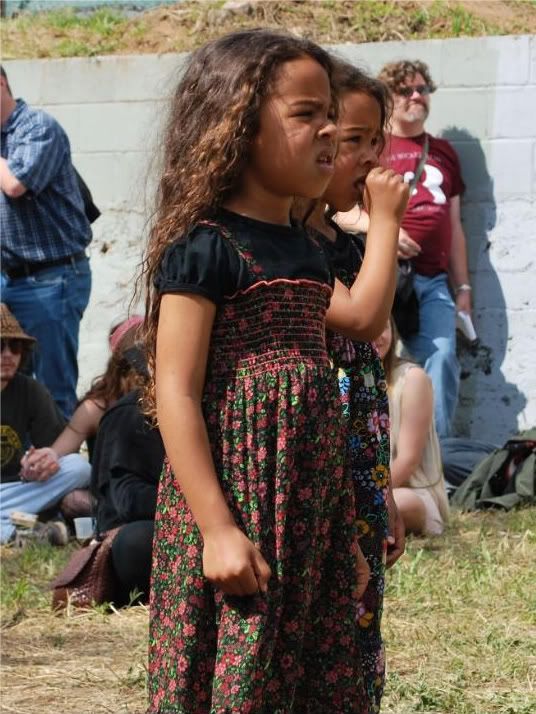 Of course, from this angle they look like a single two headed girl. They were so dang cute! They stood next to me and we enjoyed a few songs together.
Up next- a night time show where I meet "the drummer."