SXSW 2010: Day One
SXSW
"It's indie rock spring break.-Patrick Carney of The Black Keys
Dale and I started out SXSW2010 experience At Emo's with
The Strange Boys
. They are an Austin band and we want to support live music. Plus, the lead singer has a voice that goes from glottal fry to pure tone in the same beat. At times, his voice sounds like somebody is slowly ripping a paper bag in front of a mike...but in a good way. The Strange Boys get two thumbs up. Here they are: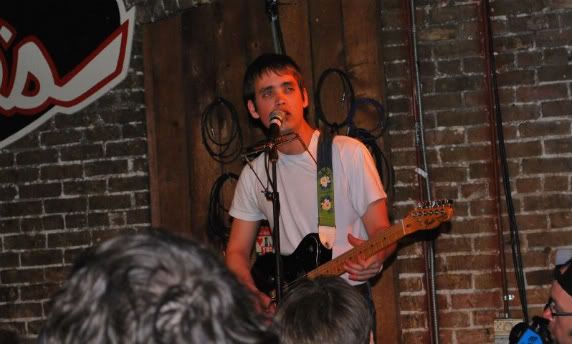 We will see them again.
Next, we met up with J3 and headed to the Speak Easy to see some DJ do his thing.
That's my buddy
J3
. "They are spinning 45s all night!"-J3
Speakeasy was super crowded, so we didn't stay long. Plus, that crowd was super grabby. Ew.
We popped into a few other places before making our way over to The Red Eyed Fly. Saw comedian Doug Benson (Super High Me) on the way to the club. Also saw a dog take a nasty poo on the sidewalk in front of the Flamingo Cantina. Once we made it into the Red Eyed Fly, we saw this band from England that we named "The Screaming British" or something like that. These guys played hardcore metal with the screaming and the shredding and the mosh pitting. At one point, I was afraid that I was going to get a foot to my face. Here they be: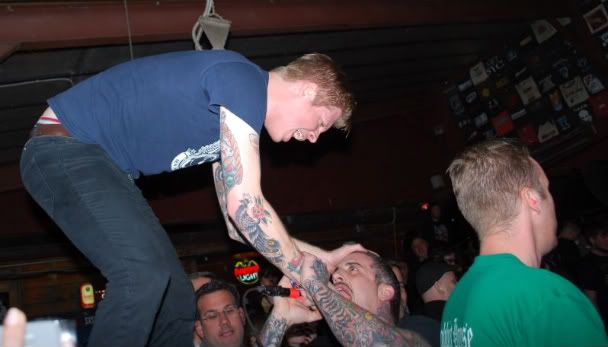 Not at all in accordance with my taste in music but the dudes were full of energy and that was entertaining.
Up Next,
Lions
: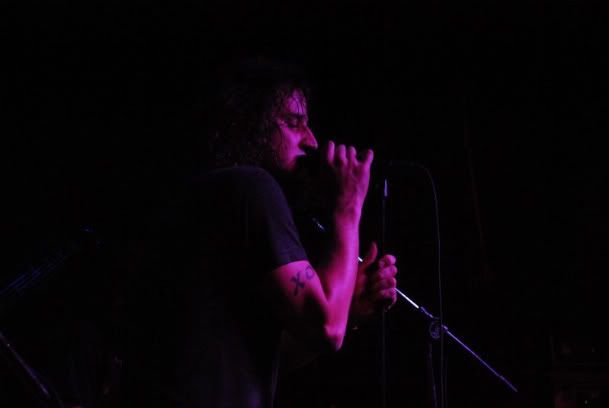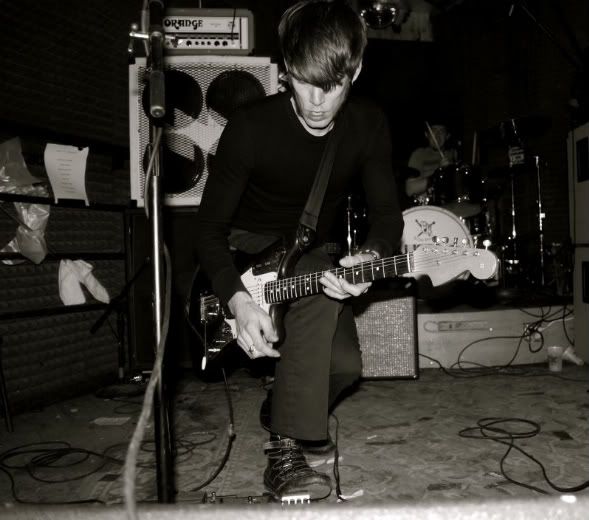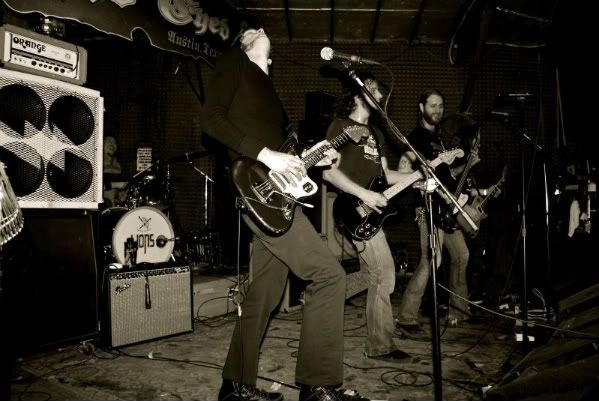 They had a new guitar player with them so they could shred, shred, shred your head.
We got home around 3:00. I slept in until 10:00 but did not get out of bed for another couple of hours after that. Dale and I managed to go to the gym and now I am lying on my bed, in my post-shower towel, trying to decide what I should wear tonight.
It gets cold once the sun goes down, but it is hot in those little clubs.
Tonight is going to RULE! We hope to see The Whigs, Dr. Dog, Those Darlins, Delta Spirit, and Deer Tick.