Mad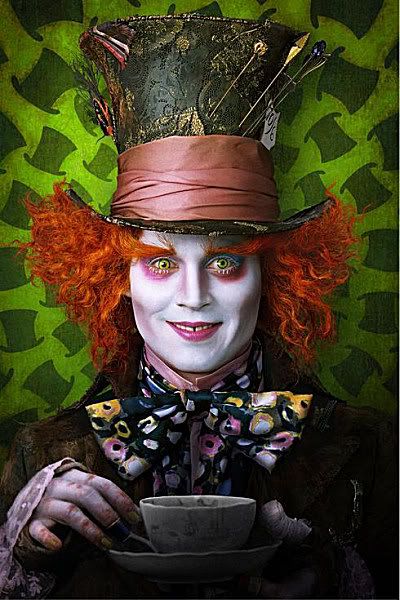 Has anyone seen Tim Burton's Alice in Wonderland, yet? I have not. I prefer to let the crowds die down a bit before I go.
I am excited to see it, though. So excited, that I decided to do a little make-up experiment.
What you are about to witness is what I think the mad hatter's sister would look like.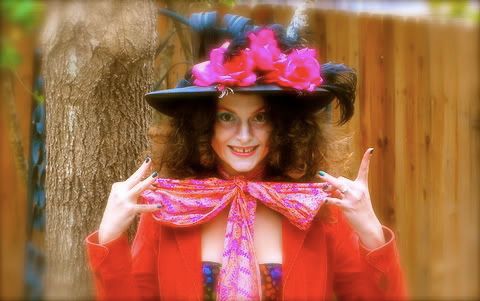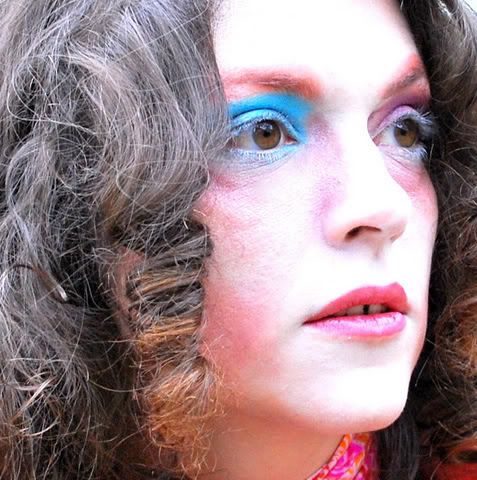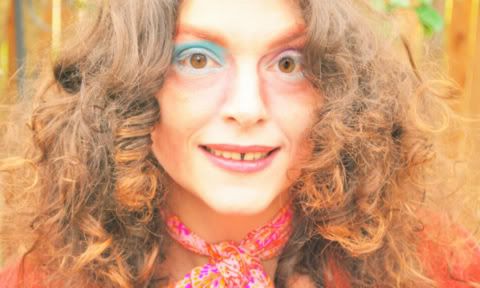 For the most part, I think the look turned out how I wanted it to.
I only wish I made my face whiter. Where is the clown face paint when you need it?
It's definitely not pretty...but it was not meant to be. I was going for demented...or addled.
Ok....I'll admit it. I washed down too many pain pills with some wine and this is how I got dressed and ready for a nice dinner with my husband.
I'm joking - you nut!