Spring Break 2010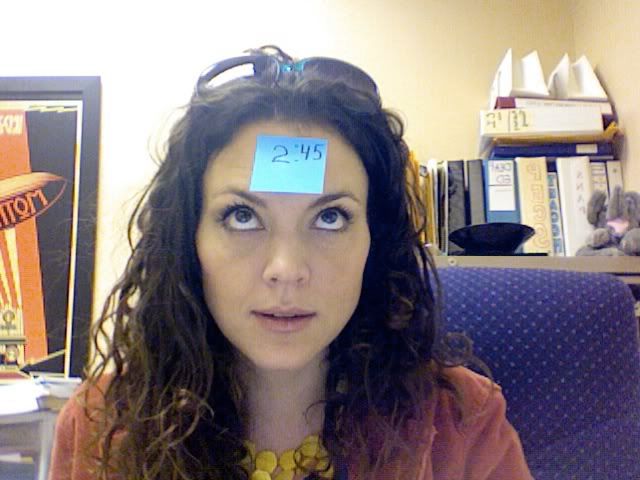 Until 2:45 actually arrives, it will be on my mind. My spring break officially starts at 2:45. The day should pass quickly....I have plenty to do. Still, I know I will hear my mind clock ticking away the seconds to freedom.
tick, tick, tick.....(my mind clock only ticks. No tocks.)
SXSW is going to be a blast.
J3
is going to be here. It is rumored that my buddy LeeangeloAngelofDeathMartinez-Palomos is going to make an appearance as well. There are some very talented bands that I am anxious to see. Some for the first time, and some I have seen before.
Dr. Dog, Hacienda, Those Darlins, Strange Boys, The Black Keys, Deer Tick, Surfer Blood, The Whigs, Delta Spirit, White Denim, Royal Bangs, The Bright Light Social Hour, Patrick Sweany and More!
Come on 2:45!!!!!