Odd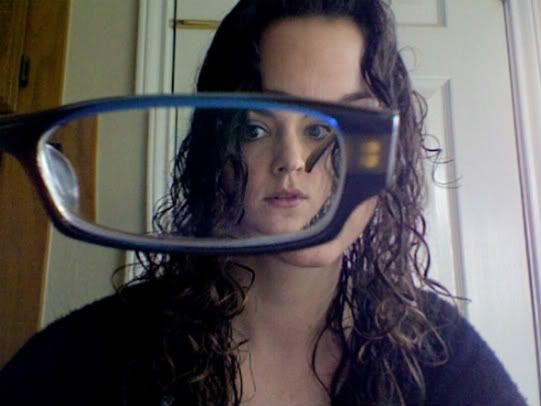 Do you have a camera built into your computer? If you do, I suggest that you take a pair of glasses and hold them up to the lens like so. I think you will like the results.
In Other News:
I recently watched
Where The Wild Things Are
. Boy, what a stink-a-roo that was! The creatures are all big, furry, sad and depressed Debbi downers. I kept waiting for one (or more) of them to climb into a warm bath and slit their wrists. I get the premise....the creatures reflect and amplify Max's fears of the world. They take on some of his emotions and characteristics as well as those of people he knows in the real world. But mostly, they are sad. Sad, lost, and annoying.
Dale just made refried black beans using
this
recipe. YUM! I recommend you make some for yourself (or have your significant other do it for you if they like cooking and you like being cooked for).
That is all.