more SXSW
Let's pick up where we left off. Ok, so we just vacated Trophy's in search of some better music.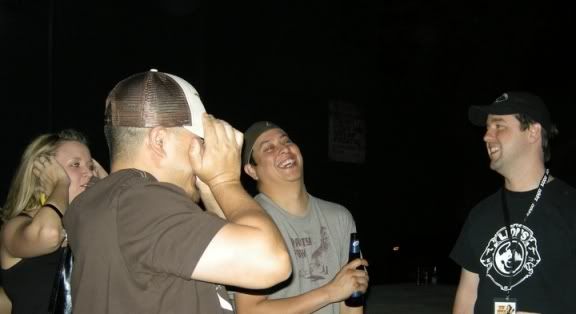 Relief.
As we walked down congress, we came upon a street band. They looked like drag rats but were playing beautifully. There were maybe 10 of them…unfortunately, Dale only took pictures of a few instead of a group shot. He is getting a pay cut for that.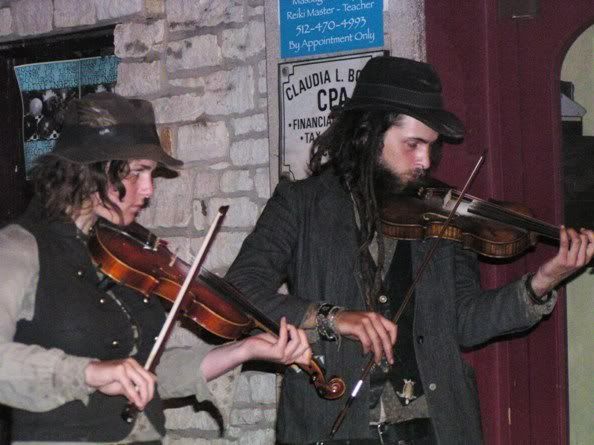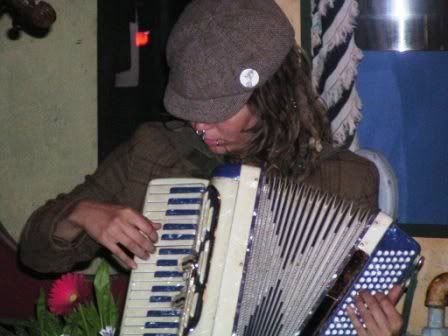 I tipped them a few bucks and we continued north down SoCo. The continental club was our next stop. These dudes were playing: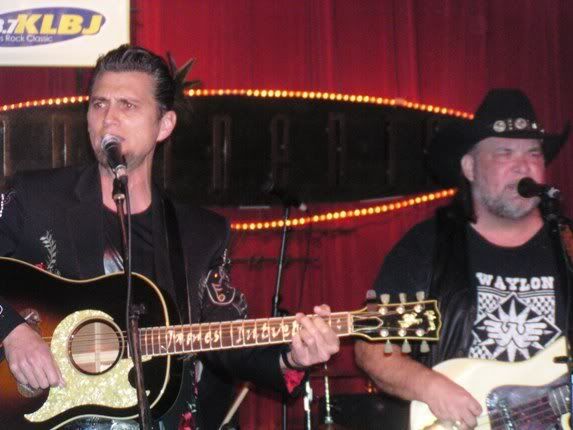 The two best things about that band were the slide guitar player and the lead singer's coat. He had one of those awesome rhinestone jobs done on that sucker. I can't remember the design….no pictures. Booo!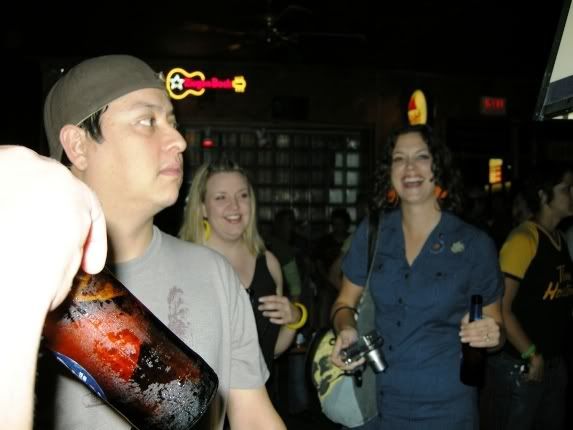 We had fun.
Then, we went home. Our feet never touched 6th street this year. Some what disappointing, I must say. Next year, we MUST rent a hotel in the down town area. It's just too much trouble to drive all the way down town and back when nobody wants to be the sober one.
But
I
Digress
I did get this shot of Lee:
So sweet.
Oh, and Dale did make snacks…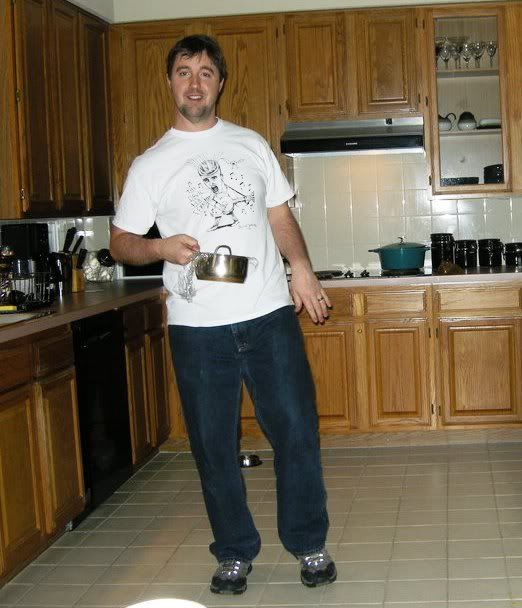 So that was cool.
The best thing about SXSW is the company you keep. We had some good company. Wait a second…
I am totally lying! The best thing about SXSW is the MUSIC and we missed most of it!!!
DAMN!
Just not in the cards.
The company was a close second.
Very close.