Makeup
Last Saturday, Amy and Tirzah came over for a little Urban Geisha fun. If you don't know what an Urban Geisha is, you have not been reading my blog for very long.
Let me give you a little info. My love for makeup began when I was about 13. I was at a slumber party and we were watching Labyrinth. I fell in love with David Bowie's charachter (Jareth the Goblin King). I loved his voice (both speaking and singing), his dance moves, his skinny little English body, his costumes, and his hair. Most importantly, I loved his makeup.
After the movie, the other gals popped in Tremors (a far less superior movie to Labyrinth), and I locked myself in the bathroom where I used all of the makeup I could find to transform myself into Jareth the Goblin King. Yes, the other girls probably thought I was a tad weird. They liked it.
My fascination with Bowie and makeup did not end with that experience. In my late teens/early twenties, I was exposed to David Bowie's adopted persona - Ziggy Stardust.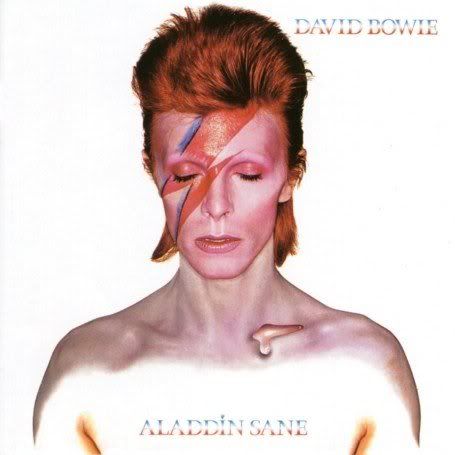 I was truly in love with this idea. The theatrics....the makeup....the pictures!
In my late twenties, I started The Urban Geisha Project. I was the first model.I did the makeup and took the pictures. Laurie was next, and I realized I really liked being able to take pictures of someone other than myself. I still love self-photography (especially when I am wearing crazy makep) but being able to pose someone was fun. Rachel followed Laurie and Kristi was my most recent Geisha. I have resurrected the project and had Amy model for me. This time, there were two photographers. Tirzah, a professional, helped me learn more about lighting. I asked her to take some shots with my digital to help me learn how to use it to the best of my ability. She also took some pics with her film camera. Can't wait to see those!
Any-hoo, Here are a few teaser shots. I bring you, the makeup process:
That's a lot-o-makeup!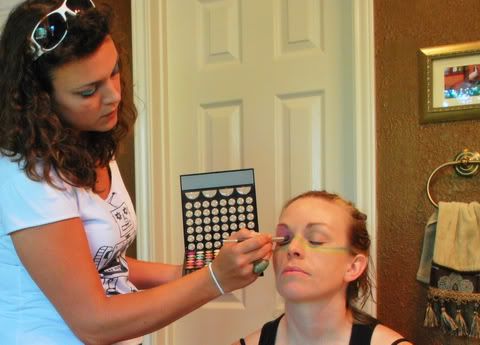 We start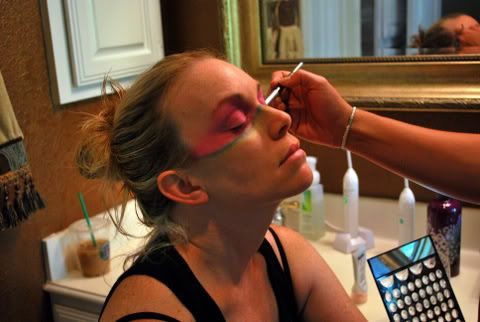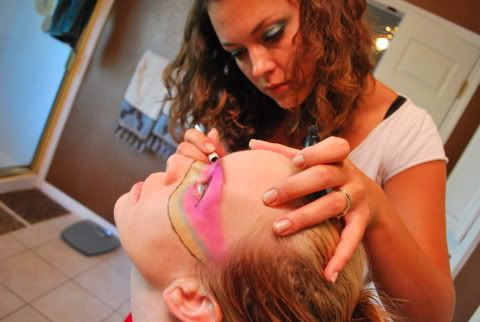 I promise I was gentle
Tirzah took all of the above pics.
You will see the rest once I am done editing. There are many excellent ones to choose from! Amy was a great model!