Not a Bad Way to Spend a Thursday.
Miss Bee and I were recently invited to a long lost friend's house for an afternoon of food, fun, and sun. The gathering was officially "brought to you by the letter P." We had paninis, pasta, petit fours, punch (sangria), the pool, pineapple poundcake dessert, and pickles.
M
was our lovely host and she did a fabulous job. She even gave us a tumbler/shaker as an arrival gift which was soon filled with sangria.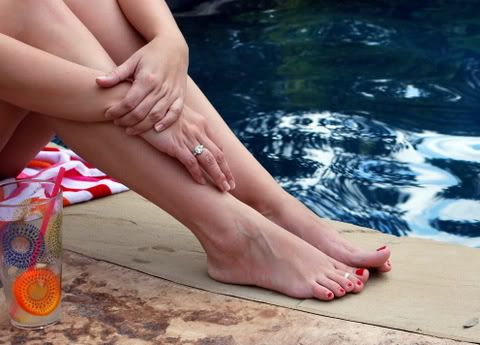 See the tumbler/shaker next to Miss Bee's lovely legs?
M's dog, Bo, and I spent time racing each other in the pool:
That dog is fast.
M has a beautiful home that sits on the greenbelt in Round Rock.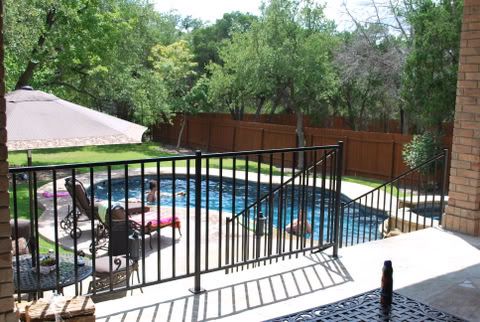 Here she is, making our yum-yum dessert:
And here is the finished product:
Miss Bee took that photo. Not too shabby, eh?
We had such a lovely time. There is nothing like lounging by the pool as you catch up with an old friend. Thanks, M!