Aye yai yai!
I now present you with the Mariachi night pictures.
We have Dale: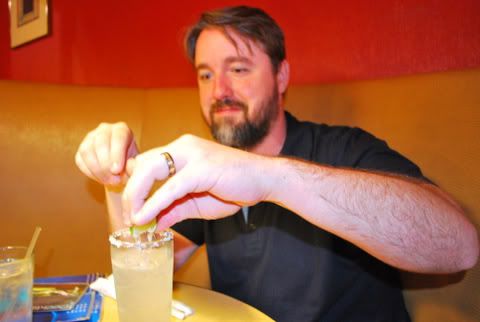 Josh, Tirzah, and Amy: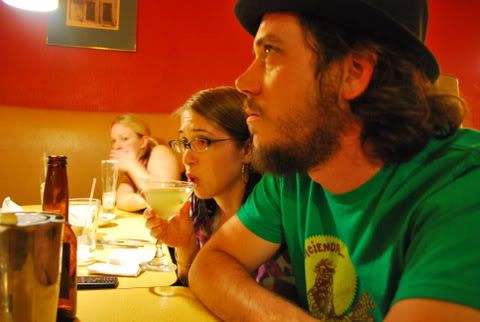 And Juan, Reyna, and myself: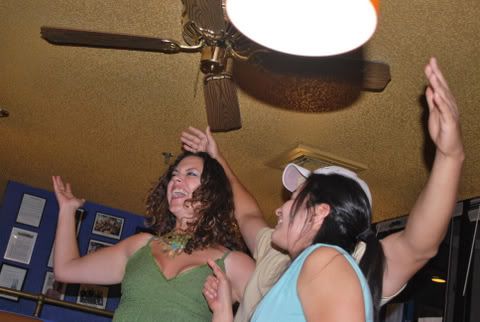 Did you know that if you drink enough margaritas you will be able to sing along to the Mariachi songs even if you only had two years of Spanish waaaaay back in high school?
It's true.
The Band,
Mariachi Estrella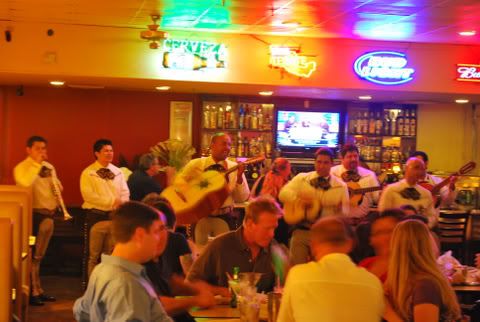 This amazing band started performing at the front of the restaurant. Let me tell you something, those dudes can project! They don't need no microphones, sucka!
After a short set, they began playing to different tables. We were way in the back so it took some time before they got to us....but, they did.
Have you ever been at a restaurant and had a little 3-piece Mariachi band come play at your table? I have, on more than one occasion. Every time this has happened I politely deny their request to play a song. Not this time. These guys were so good! We held them at our table for as long as possible. They finally had to tell us that they had to play other tables but that they would come back to us.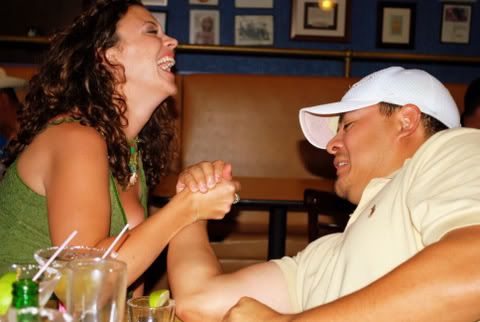 Juan and I had an arm-wrestling match while we waited. I won (because he let me).
They finally came back and we danced and sang along. By we, I mean Juan, Reyna, and I.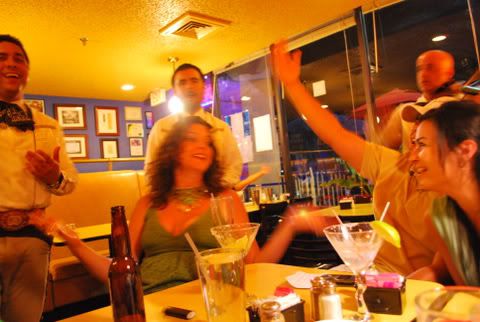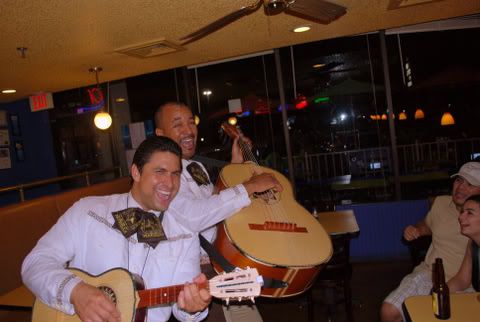 I think everybody enjoyed it, though.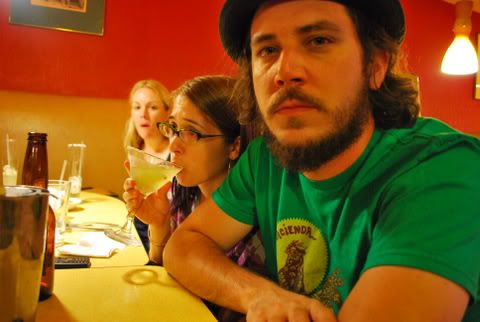 Even though Josh said Juan and I were constantly yelling. Poor guy had to sit by us.
Juan sang to Reyna: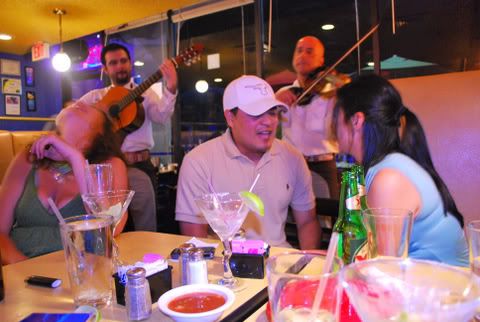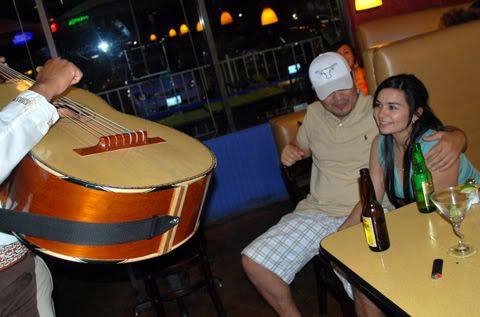 The gang: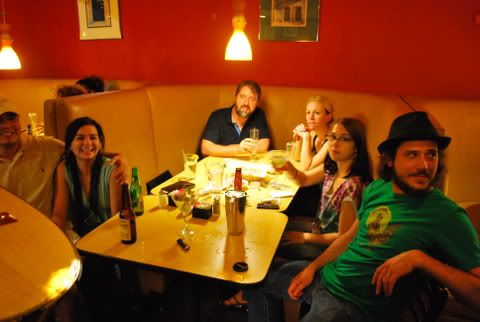 After the show, Juan went up and made friends with the Mariachi band.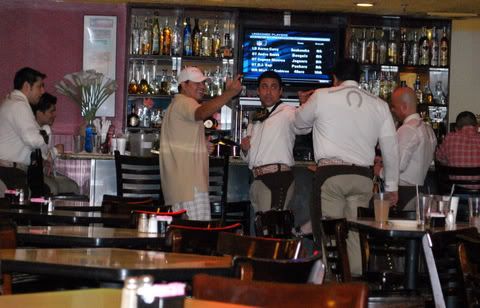 They let him borrow a guitar:
Which Dale played, for a split second:
before Josh took it away: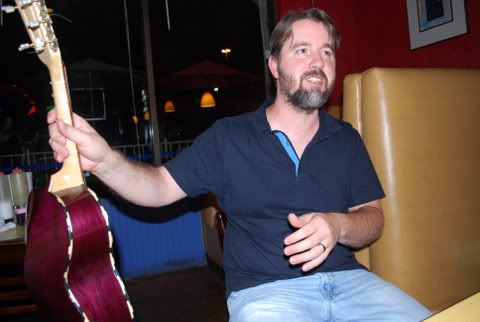 and gave it back to the band: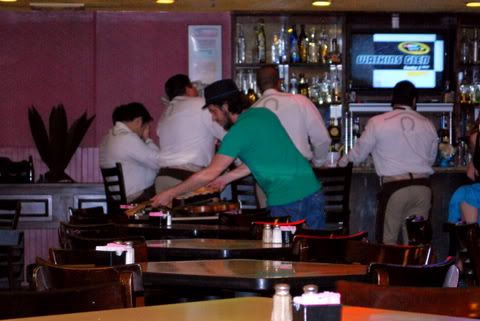 (psssssssssst...., I think he was afraid we might break it.)
I highly recommend that you go see
Mariachi Estrella
.
Take some friends with you that are already Mariachi fans so that they can request all of the good songs. There is not much out there that is better than good tequila, good company, and a private concert.
In Other News: I found my next model for the Urban Geisha Project. Behold!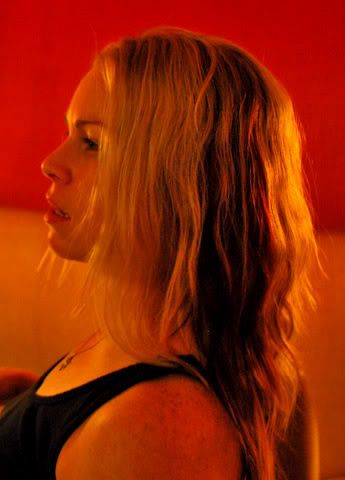 Amy will do quite nicely, don't you think?