She Dreams in Colors
My cell phone picture dump continues!
The following two pictures were taken in early fall (I think). Dale and I were driving home from dinner with the windows down and Doctor Dog playing through the speakers. Yes, I remember what was playing. I have a good memory for details. I might not remember a person's name when I first meet them, but I can recall what they were wearing. "It's a gift, and a curse." (stole that line from Monk).
Any-hoo, the colors in the sky were changing very rapidly. I remember taking a video (can't find it) because it was almost unbelievable. It seemed to be driven by magic. Absolutely stunning.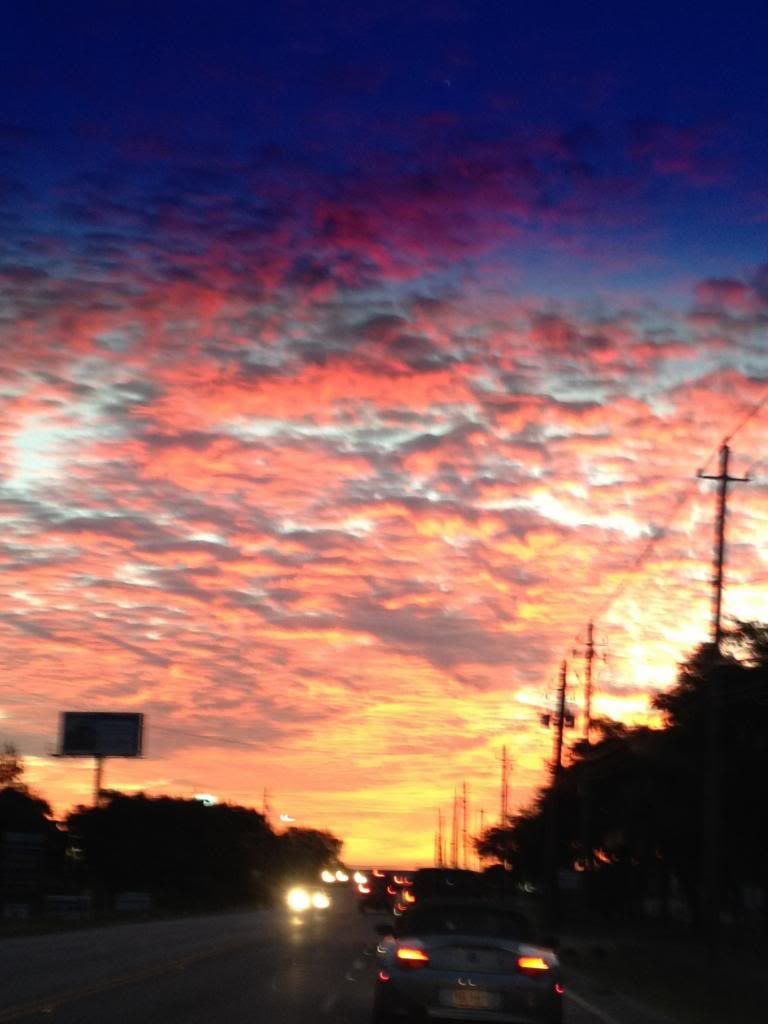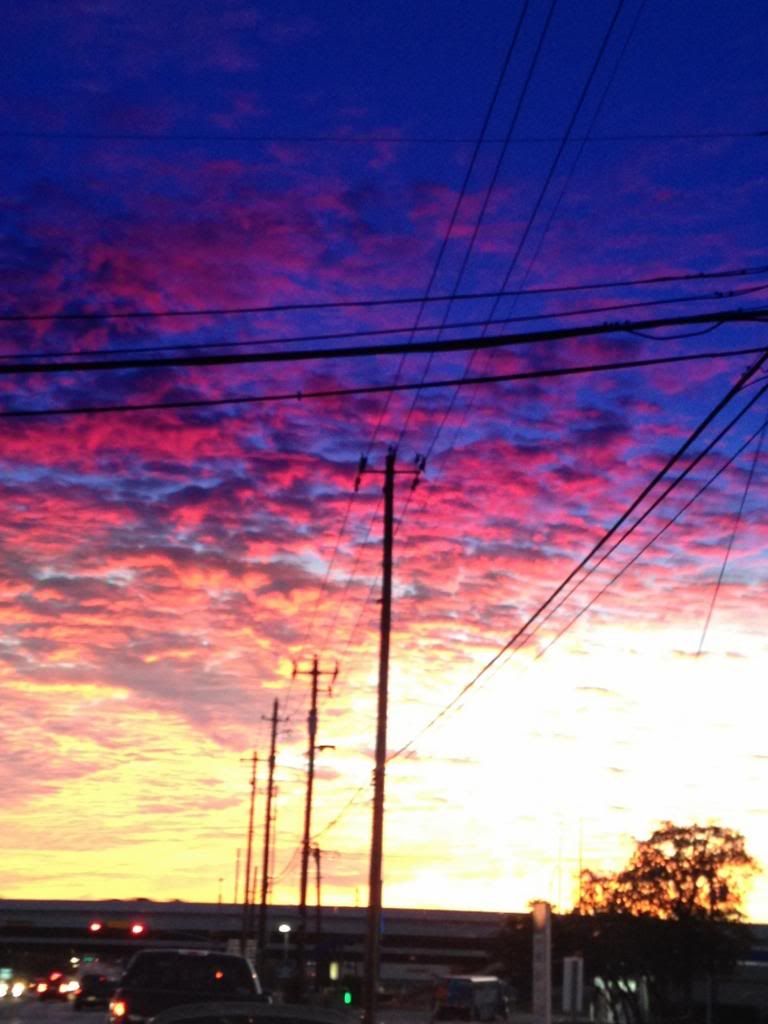 Anyway, I can look at these photos and remember how I felt driving home that evening. I was with the love of my life, I was pleasantly full from a delicious meal, I had a buzz from a few glasses of wine, the music was good, and the scenery was glorious. I was blissfully satisfied.
CHANGING THE SUBJECT COMPLETELY
My dogs love burrowing under the blankets. They always sleep with a blanket over them...no matter if it is cold or hot. Over Christmas, my family would laugh every time my dogs would crawl under a blanket to take a snooze. I was surprised by their amusement because I thought all dogs enjoyed a blanket. Nope. It's a dachshund thing.
NEW TOPIC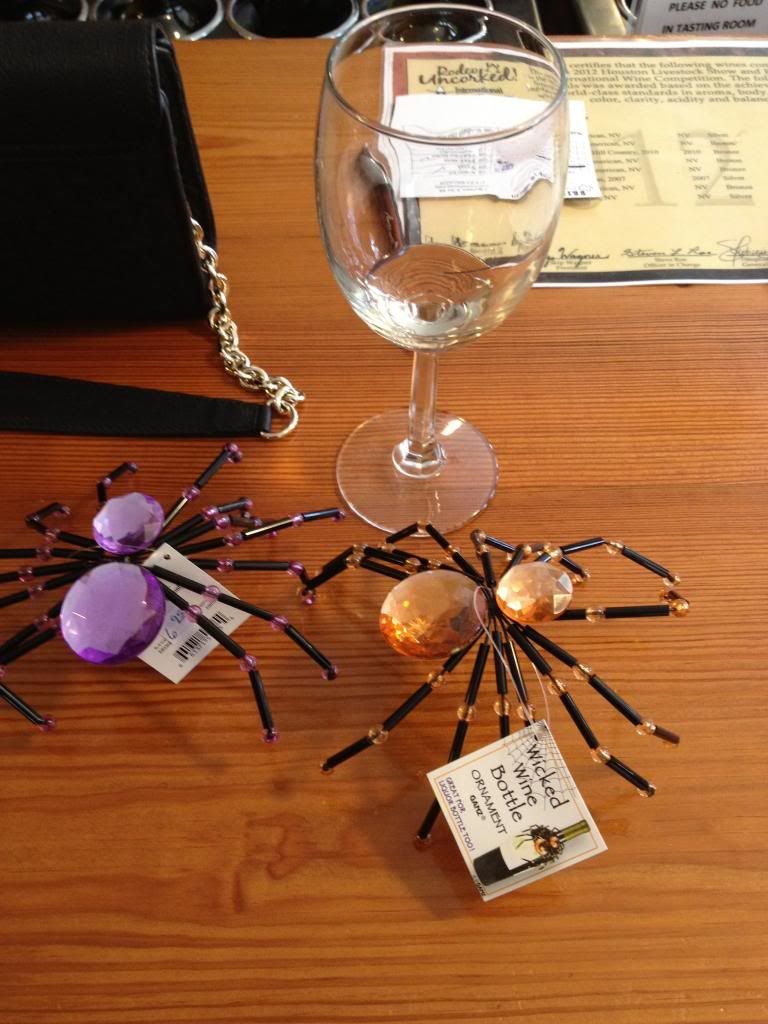 In Sept, I went with my co-workers and friends on a winery tour. I think we went to 4 different wineries. I purchased these spider wine bottle decorations. I love Halloween and I love wine so these were perfect for me.
LAST ONE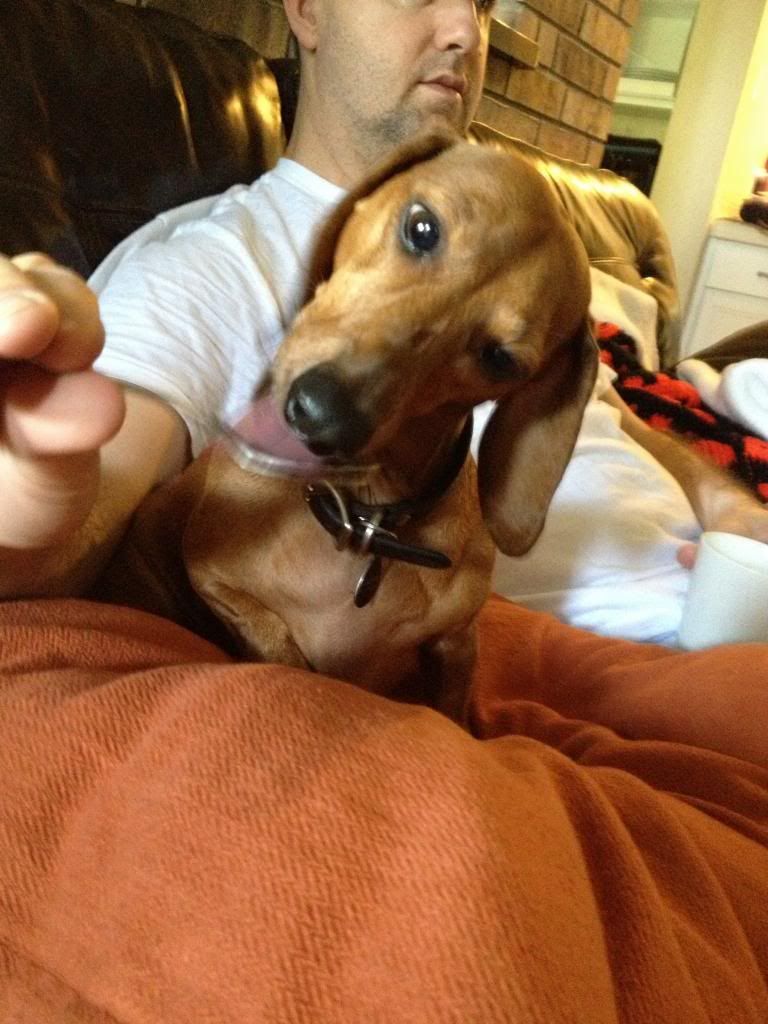 Cooper loves yogurt. When he was a puppy, he had his first taste of dairy. We were walking by Amy's Ice Cream on south Congress when an employee asked us if our dog would like some ice cream. I thought she was joking, but she was totally serious. They have a sweat cream that is suppose to be safe for dogs. Cooper LOVED IT! Seeing him scarf down that ice cream with a crazy look in his eye was the funniest thing I had seen in a while. Now, he loves yogurt. He knows he is allowed to lick the spoon whenever I am finished with a yogurt snack. I should have never started this tradition, because now he stares at me the entire time I am trying to enjoy my Fage. It's a little creepy and abundantly annoying.