ipod crap
Put your ipod on shuffle and for the next 20 songs write down each song and who it reminds of you and why.
1.
Let's Go – The Cars
Wow, this is a tough one to start with. I guess this Song Reminds me of Lee because he loves the cover of Candy-O so much. It is pretty sexy: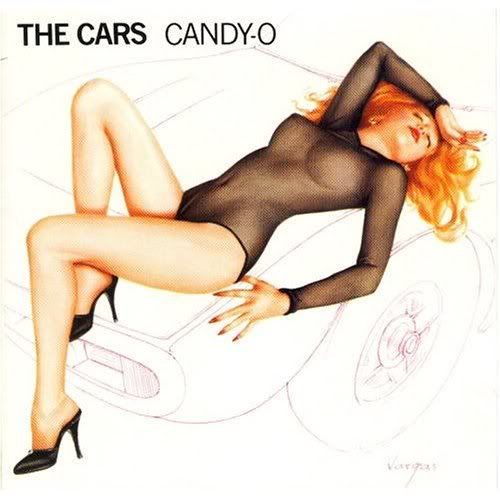 2.
Papa was a Rolling Stone- The Temptations
This Reminds me of my friends that used to be in the band Plaid Joe, This is one of the songs they would cover.They laid it down tight, yall.
3.
One More Cup of Coffee-The White Stripes
Jeeze….I don't know…
Sometiems, when I think of the White Stripes I think of Colin being the one to break the news that they canceled their tour. What a freakin' bummer that was.
4.
Jolene – The White Stripes
I think of my older sister. We were on a road trip and this song came on and she said in a horrified, yet curious, voice "Why is a MAN singing this song!"
5.
Good Friday- The Black Crowes
Hmm…old boyfriend, I guess. Kind of a break up thing.
6.
Suger, We're Going Down Swinging- Fall Out Boy
Oh My GOSH! How embarrassing! This is one of my guilty pleasure songs that no one should know about! I guess I think of Dale because he would give me shit if he heard it on the Ipod. "down down in an earlier round, and sugar we're going down swinging!" Blech…I can't help but sing along.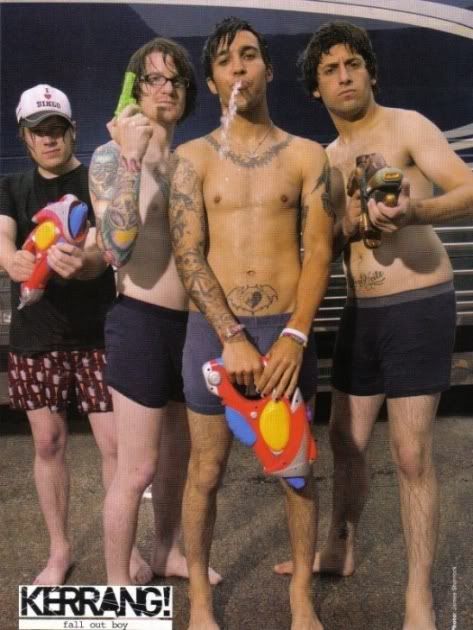 Why they gotta put the fat kid in the back? Awww, and he is wearing a shirt to cover his emo chunk.
7.
Pretty Girls Don't Cry- Chris Isaak
I think of myself, of coarse. Ha! I joke you. Really, I think of Dale. He turned me on to Chris Isaak's Baja Sessions.
8.
Buffalo Soldier- Bob Marley & The Wailers
I think of the Vasek brothers. I hung out with them when I first moved to Austin. They were totally organic and hippified.
9.
Magic Bus- The Who
I think of Rachel's dad. He had an old VW Van and the lyrics to this song were taped up behind the back seat so we could sing along.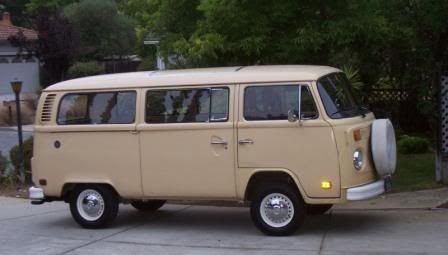 Theirs was mustard yellow with a brown stripe….I think.
10.
Living for the City- Stevie Wonder
I think of Jeff when I hear Old Stevie Wonder. I know he has appreciation for the man.
11.
Purple Rain- Prince and The Revolution
Oh man. I think of Ethan Dometrius and Wess Nessman from KFMX. They had a band and they would cover this song.
12.
Growing On Me- The Darkness
I think of Josh Johnson singing along to any Darkness tune in his sudo-supprano style… knashing his teeth and playing air drums while riding in the back seat of Dales Truck.
13.
One Way or Another- Blondie
Nothing comes to mind immediately…let me think harder..
Still, I got nothing.
14.
Change The Locks- Tom Petty & The Heartbreakers
I think of riding in the car with Dale on the way to a Tom Petty show, listening to all of his songs and singing along.
15.
I'm a believer- Neil Diamond
I think of Dina and Rachel, fellow Neil Diamond appreciators. I also think of the Monkeys, as they covered this song. Gotta love that Mickey Dolenz.
16.
Stuck in the Middle with You- Stealers Wheel
I think of Stew…this guy I briefly dated. He would play out the scene from True Romance where the one dude is torturing the other dude as he dances around to this song. He had this cool little shuffle move. I think he cut that guy's ear off (the actor, not Stew).
17.
Kiko And The Lavender Moon- Los Lobos
I was just telling Rachel, the other day, how I loved this song. It sounds like the title to a children's book.
18.
Love Train- Wolfmother
I think of Jeff because he introduced me to Wolfmother. I also think about driving around Lubbock after I bought this album at the Hastings. I felt like a bad ass. Try it out and see what I mean.
19.
Gotta Get Up- Harry Nilsson
I think of The Dukes of Buccleuch, a.k.a. Dale and Josh. They love them some Nilsson and so do I.
20.
Out The Window- Violent Femmes
I think of Clint. We would listen to a few Violent Femmes tunes back in the day. This is not one of them, but It still makes me think of Clint. Plus, Clint kind of sounds like the singer.