Mr. and Mrs. Kitten
Congratulations to Chris and Sarah, who became "husband and wife" last weekend!
A few photos: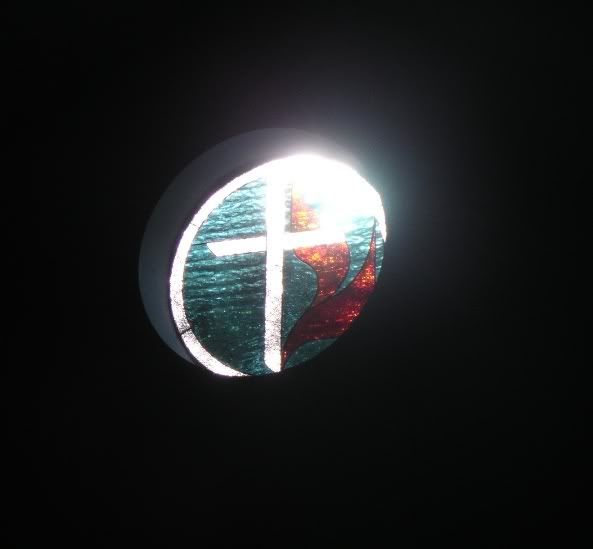 This is a cool stained glass window that was in the reception area of the church.
The church was right next to a graveyard, where I found this. Spooooooky.
Speaking of the church…here it is. Cute, yea?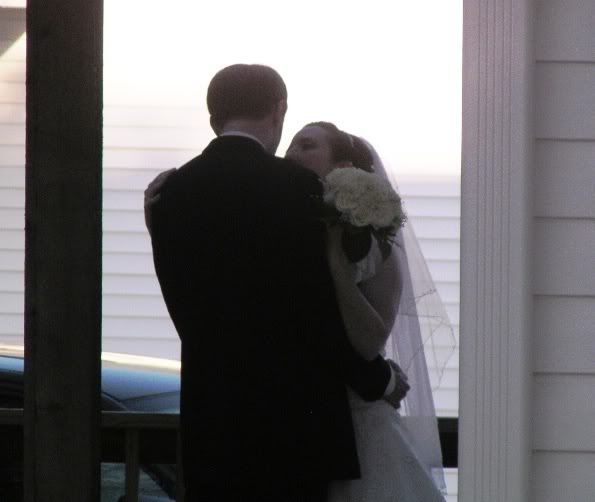 Dale took this sweet pic as the couple spent a few moments alone right after the ceremony. Well, they thought they were sharing a private moment, anyway, until dale "papa- ratzi" had to butt in.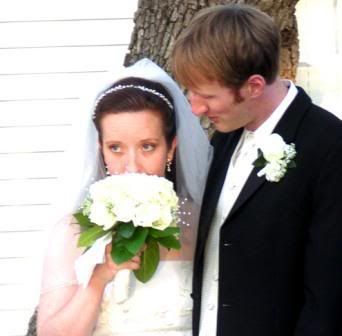 Stop and smell the flowers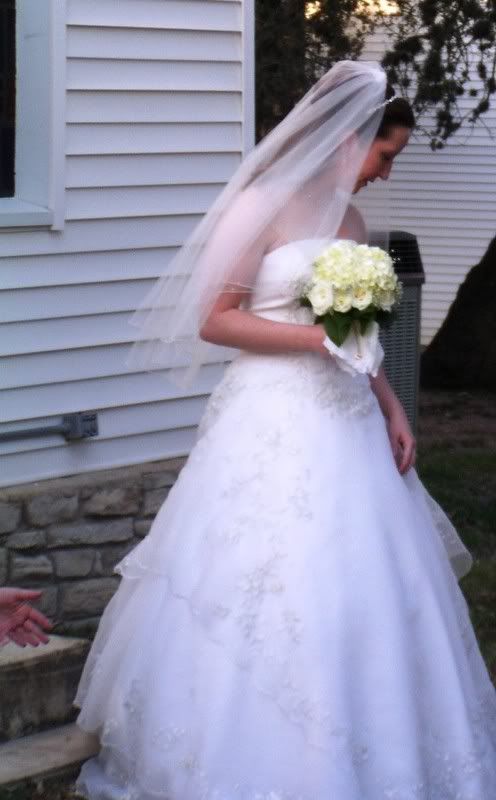 The dress. Beautiful.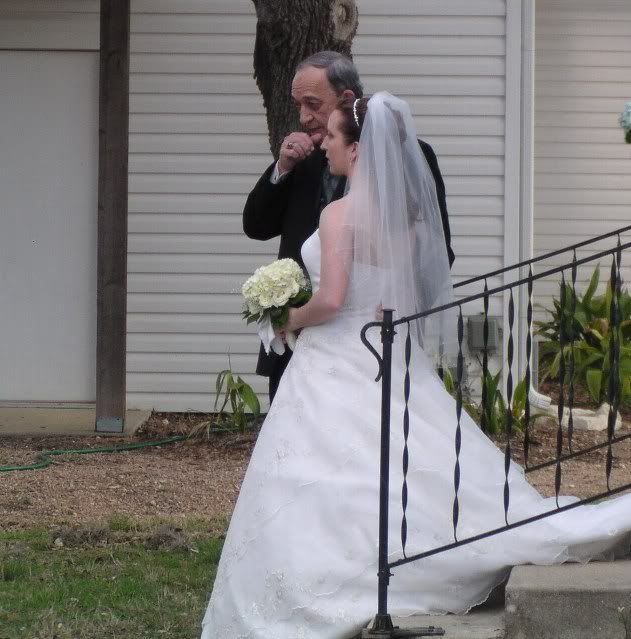 Good pic of Sarah with her pop.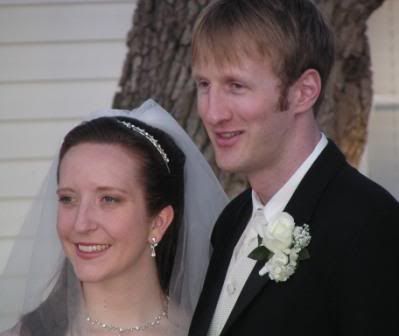 Up close.
And so another couple of friends o'mine got hitched. I was really happy to see these two tie the knot. They are truly in love.
So, who's next?