Halloween Around The House
Wanna see a few of my Halloween decorations? The following photos were all taken and edited using my iphone. Pretty neat.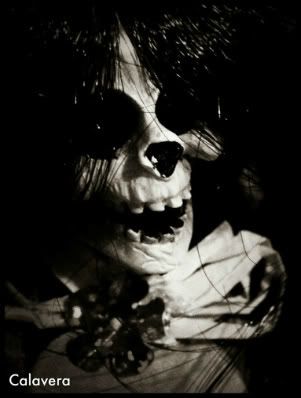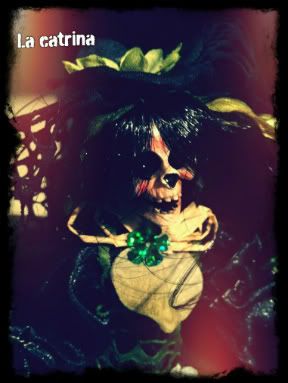 These are new this year. They are creepy skeleton dolls. I'm going to hang them from the ceiling in the garage. Dale and I plan hanging out in the garage and passing out candy there. The constant ringing of the doorbell drives my dogs crazy. You are welcome to come join us. There will be wine.
Couple of creepy cats in a glass ball driving a car around.
This is one corner of a little sign I bought last year on clearance. I got it for like fiddy cents or something.
Creepy pumpkin head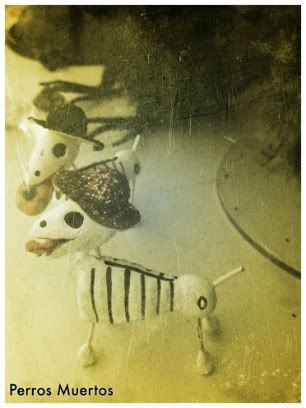 These are up year round but they fit in nicely with my Halloween decor.
Pumpkin in a mask.
Silver Skull of Death.
Gotta run. Dinner is ready.