Beard Contest Part 4: Best Groomed Beard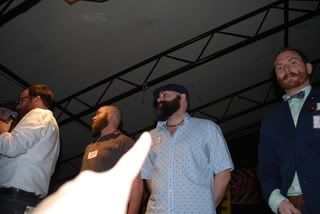 It's now time for my buddy Danny's part of the competition. There he is, taking his place on stage amongst his bearded brethren. His bearded brothers. His bearded bros. The bearded bastards.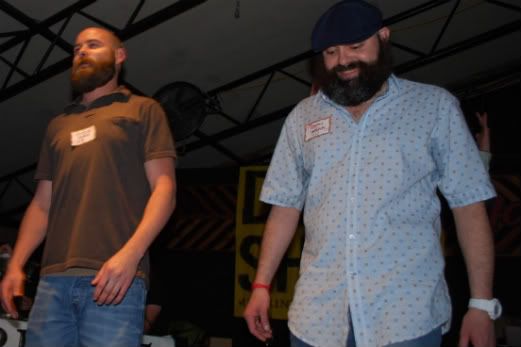 During his interview, the host asked Danny if he came from Lubbock specifically for the contest. Danny said that he came to Austin to see his good friends, Dale and Sarah. While I loved the shout out, I think the judges wanted him to say that he came down specifically for the contest. They eat that shit up.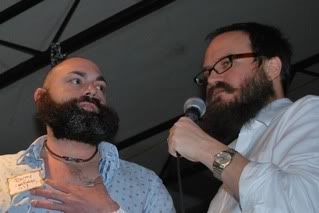 He also got to show off his chest hairs. I say "hairs" because he only has a handful....enough to count, really.
Here are some of the other "Best Groomed" contestants:
Love his pose. After this pose, he slapped the host (at the host's request).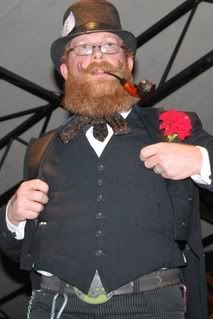 Many of the contestants dressed in some type of costume. We already have some Ideas for Danny's attire next year. That is, if they have the contest next year. THey might just go out on top and not have another one. I'll tell you more about that in a later post.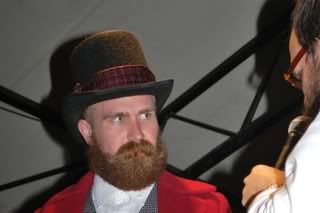 This guy had a tight beard but he scared me. He looks like one of those guys that, while in a fight, would rip an antenna off of your ford F150 and whip you with it.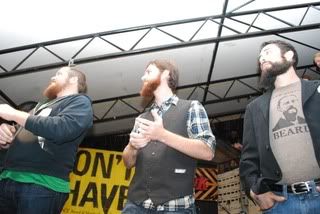 Three for the price of one plus a dollar all for the beardos stand up and holler!
This outfit totally makes sense.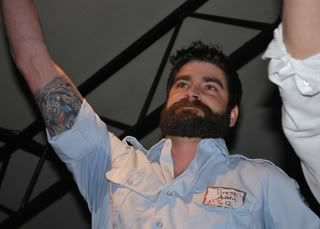 This guy was a sniper in the Marines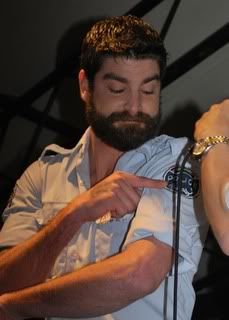 and now, he is some sort of cop. (He gets two pics because I thought he was cute)
This fella looks like he straightened his beard. Also, he put some sort of tinsel up in there. It reminds me of that one chick from The Real Housewives of Beverly Hills. Don't act like you don't know what I am talking about (
unless you are Bee who does not have cable and probably really doesn't know what I am talking about).
Finally, this dude takes the stage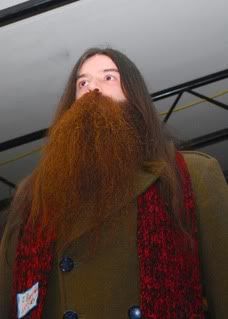 Not sure why he was in the Best Groomed category. He really belonged in Gnarliest beard, don't you think?
We ain't done yet! If you can take it, I have more contestants to show you. Up next, free style and Ladies combined.