The Jolly Blogger...I mean Rodger
Ok, the Jolly Rodger is now complete. Check it: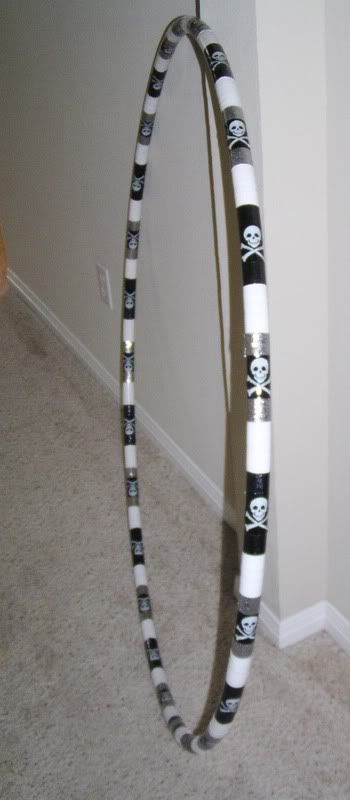 Complete with skulls on the inside and out, silver and black sparkle tape and white electrical tape, this is my favorite hoop.
Want to see the shoulder spin?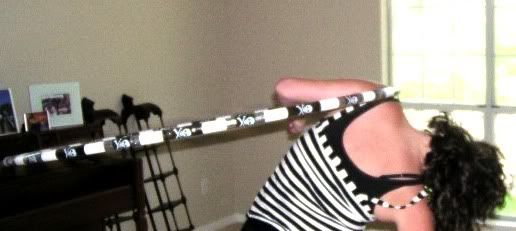 That's right, I got mad skillz.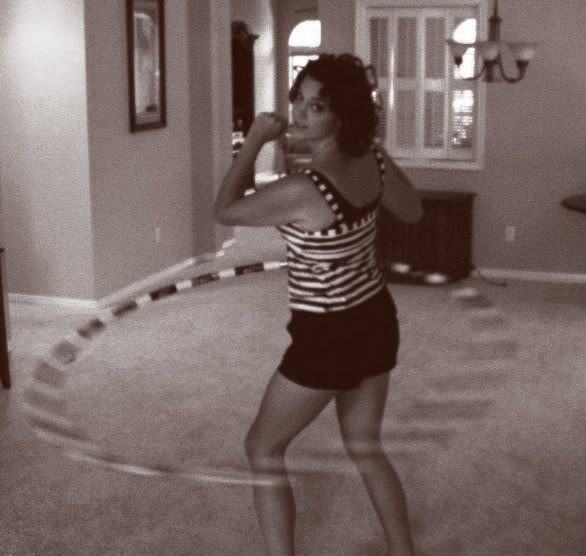 Pow!
Alright, I know this has been pretty boring lately. Sorry.
I was going to blog about some recent crap on t.v., but it just fell flat. Hmm..what else can I tell you?
Oh, this weekend Danny, Lee, and their girlfriends made it up to Austin. Danny and Dale recorded a new song…I think it's called Broken Spoke. Danny recorded his lyrics in record time due to the fact that he was semi-sober and he actually rehearsed on the way to Austin. Oh and get this…. the song is not dirty! Can you believe that? Well, he does drop the F-bomb once in a while but there are no sexual references what so ever.
Dale wants to have Colin over to the house to practice and record some black keys songs. I'll provide the vocals, Colin on drums, and Dale on the guitar. The talented vocalist/guitar player of the Black Keys is a dude prompting Colin to call our little experiment The Pink Keys. OOoooooh that Colin!
Dale swears that he is serious about starting a Black Keys tribute band, but I think that is just the crazy talking seeing as how he hates tribute bands.
That's all for now.
Blog to the blog a bang a bang boogie to the blig to the blog said up jumps a bloggie!