Drunk-e-oke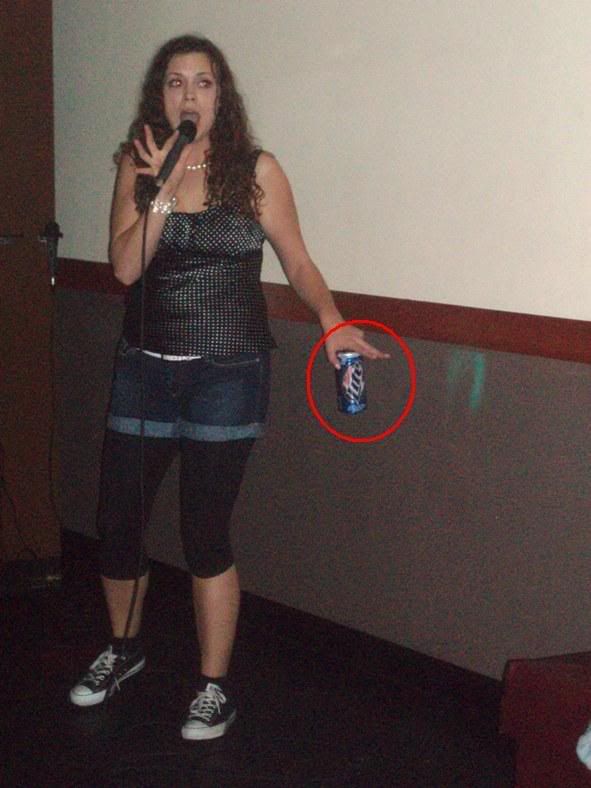 Last weekend, a bunch of grad school gals (and Rachel, Larry, and Dale) went to Austin karaoke for a fun filled night of booze and vocal abuse.
I indulged myself in miller lite, after miller lite, after miller lite.
This is one of the resulting events.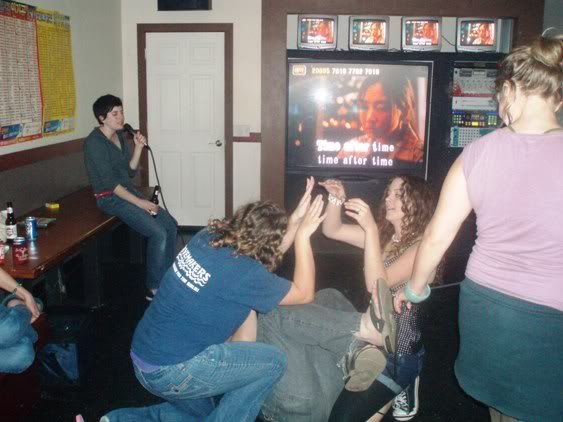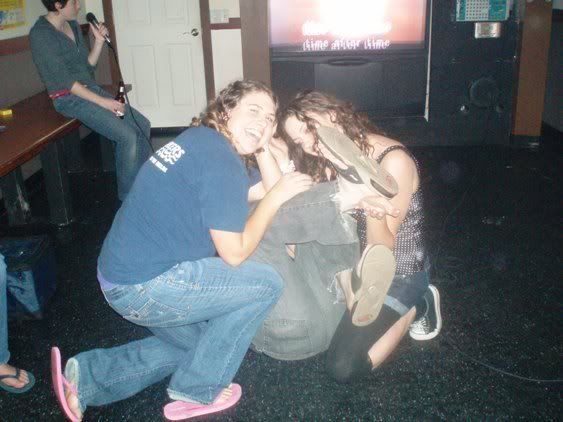 That's right…an impromptu three way dance ala "Romy and Michele's High School Reunion".
(you know, when they dance to Time after Time....)

Good times.