Nueve
Dale and I celebrated our ninth wedding anniversary by eating at two fabulous restaurants here in Austin. On Thursday we went to Hudson on the Bend and on Saturday we went to Uchi.
Both places were very, very good. Here is what I wore on Thursday: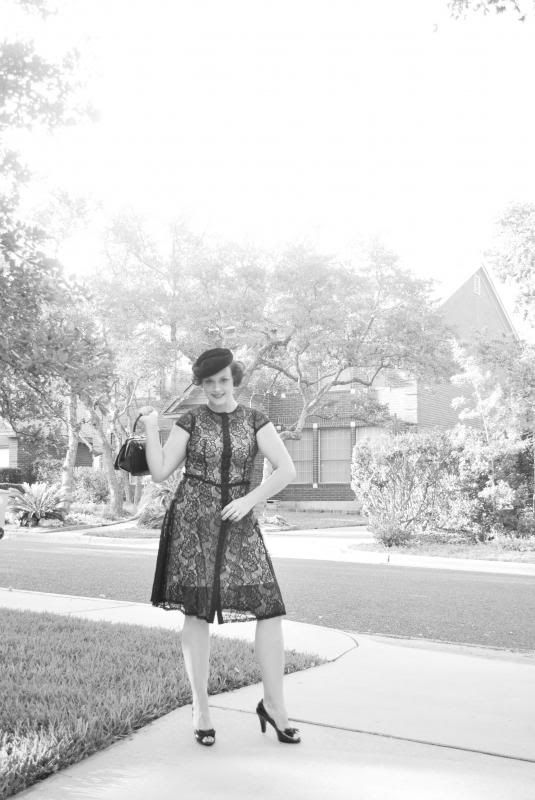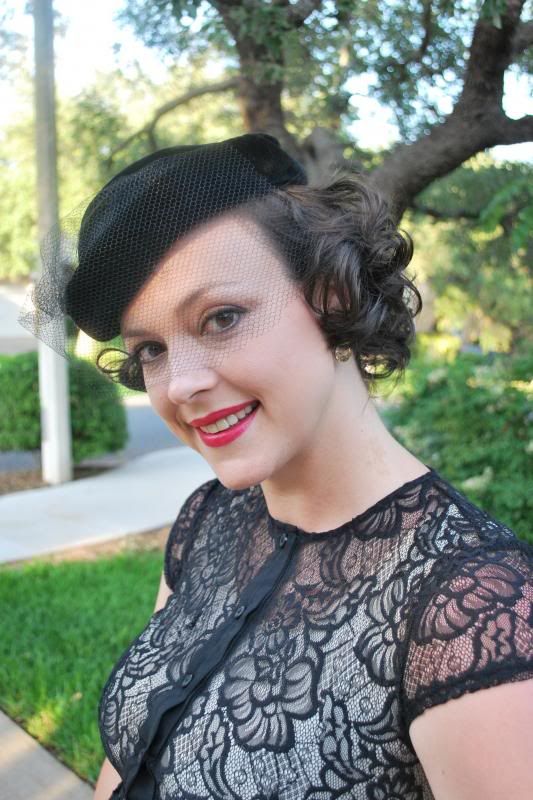 Dale's duds:
(he only allowed me to take one picture and I had to beg for that)
On our way to the good food: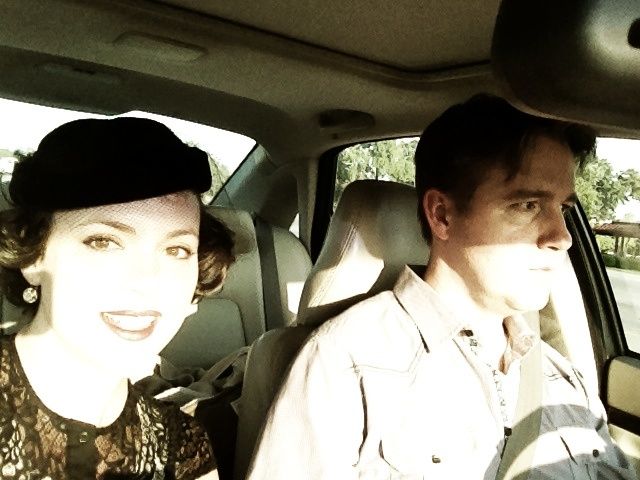 My hat and bag are both vintage (found at estate sales). I replaced the netting on the hat and it's good as new. My dress and shoes were both new. I almost put some gloves on to complete the look but decided against it at the last minute. Maybe next time.
Speaking of next time, I'll show pictures from the Uchi night in the next post.
Adios!