Myspace…a place for creeps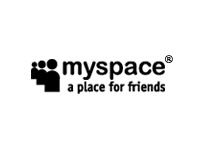 Though I would post some of the messages I have received from random guys via myspace. I only messaged one of them back. Most guys don't read my profile, I guess, because I specifically state: "I am not here to flirt. I am married, and love my husband." I'll add my own comments after the messages (
in italics
).
Hope ya'll get as much of a kick out of these as I did
From: Bud (no photo)
Subject: hey there cutie
Body:what u up to
(Well that was short and to the point. I think the last person to call me cutie, before bud, was my mom)

From: Donny
Subject: Hey There
Body : Hey, what's up? I stopped by your profile and thought you seemd cool. I am trying to find someone who has 100% for every skill, so let me know if you do and check out my page. Laters!
( He followed with a link for a test called "What Is Your Best Sexual Skill?". That's nice, Donny.)
From: Vip4Vip
Subject: No Subject
Body: I was not looking for a girl when I turned my computer on, I just thought to visit some sites that I have seen for a long time, but when I saw your pictures and profile I said to myself that I must send this pretty girl a message. You are pretty and sexy. Don't think that I say that to all girls. I say to you because I do believe so. Do you mind if we chat sometime?
Have a nice day.
(Oh vip4vip, I do think that you say that to all the girls. However, I am glad you say to me.)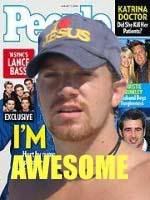 From: Sharkthruster
Subject: Hey
Body:I am new to Austin.
You are Hot.
Let's hang out.
Cheers,
Josh
(Josh, I see a future filled with many friends for you…just keep sending those charming messages out to random gals.)
From: ifyouseekay
Subject: no subject
Body: hey, how's it going? came across your page & just thought i'd say hi...
(Ok, thanks for the greeting.)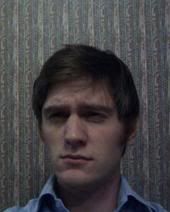 From: Jeremy
Subject: Hi
Body: ust wanted to drop you a note and tell you that you're the custest.
Have a good one!
Jeremy
(I wish I were the "cutest". I guess I will have to settle for being the "custest".)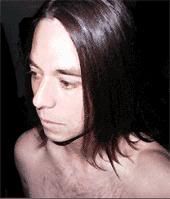 From: life/death
Subject: No Subject
Body: HI Sarah. My name is ruben. Thanks for adding me as your friend. Are you a model?
(I am not a model, but I play one on myspace.)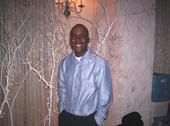 From: Renaissanze
Subject: you
Body: Hey how you doing? My name is Coby. Do you know how many songs are named after you? You've probably heard that joke before. Anyway you have a cute pic. Thought I would drop you a line or two. Hollar at me whenever.
(It is no joke that there are many songs out there with the name "Sarah" in the title. None of them are named after me though….well, except "sarah smile" by Hall and Oates.)
From: Funguyjtizzle
Subject: No Subject
Body: Hey you are something incredible. I have a quick question for you. I am a DJ that also designs his own records covers and my next cover has a veriety of people on it. Could I use your picture with the short blonde hair that is qute white and bright, it is perfect with the motage of other people. The reason I need awesome cool random pictures is the theme of the work and the song that is being pressed. I can;t offer you money, since I am a poor DJ, but could send you the done product. I know this is a strange e-mail and I apologize but I saw your pic and just loved it! IF you aren;t okay with it that is fine, and I understand... you are very initeresting and I appreciate your time.
Thanks
John Thomas
(I told this guy he could use my pic. I have never received the "done product". Oh well.)