The Wedding
Colin and Laurie got married! Of course, Dale and I took some photos which I will soon share with you. Colin and Laurie got married at Vintage Villas, a wedding spot that boasts a great view of the lake. The weather was perfect as was the sunset.
I'll most likely split this up into a few posts as I tend to do when I have lots of pictures. You don't care. You just want to see Dale.
On with the picture show!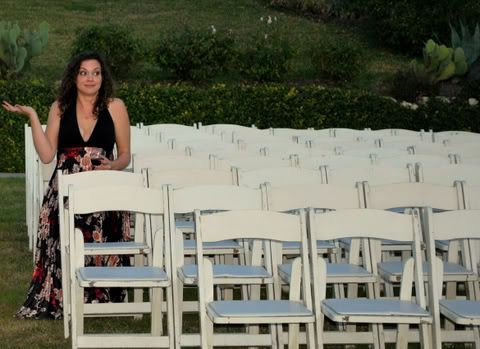 Here I am pretending that I was the only person to show up. The glass of wine in my hand is a dead give away to the fact that, at this point, the vows had already been exchanged and the bar was open.
I caught Colin right after he finished taking the formal wedding photos and posed with him for yet another photo.
Dale got this purty shot of Mrs. Laruie Bean.
Rachel and I made our way to the bar for a glass o' wine. The bartender was nice. He gave me two Reese's Peanut butter cups.
Rachel sneaks in the shot.
Dale and I share a sunset kiss
Rachel and Larry pose for a shot.
We find a way to take one of the four of us.
More to come (including some goofy dancing photos).