Birthday!
For my birthday, my terrific husband gave me a new tv for the bedroom. Our old one was from the Clinton era so It was very nice to finally have an upgrade. He gave me this gift on the day before my birthday.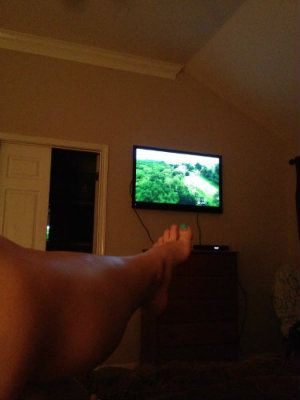 He mounted the tv to the wall (don't worry, we are going to hide the cord soon...sheesh) and I noticed a problem. Our fancy tv made our crappy dresser really stand out in all it's crappy glory. When the old tv was perched on the dresser, it did not look so bad. It was like the two negatives cancelled each other out or something. But now, it just looked like shit. "It" being the dresser that Dale has had since childhood. A fine dresser for a child but a bad choice for an adult's bedroom.
The next day was my birthday. Want to see what I wore to work?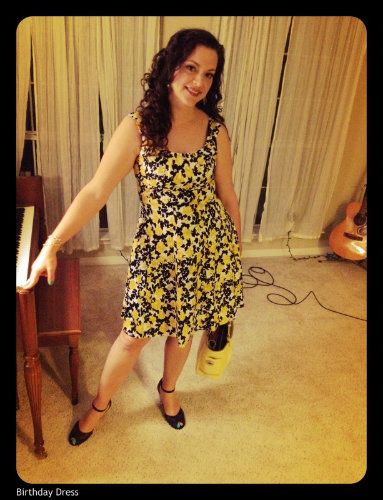 Yes, I worked on my birthday but only for half the day. I started the day off by reading the happy birthday on me facebook: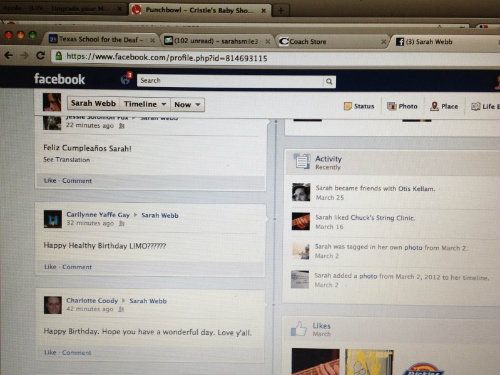 Then I did some actual work, but not much. Must not stress oneself on ones birthday.
I went to lunch with a bunch of co-workers/friends:
They paid for my lunch and bought me a gift card to Lush! SCORE!
After that, I went to get a massage and facial. On my way to the spa, Dale texted me a pic of a dresser he was thinking about purchasing. he was at our favorite furniture store and the dresser was on sale. He could get it for a VERY good price. I said "buy that sucker" and so he did.
See the old dresser behind the new one?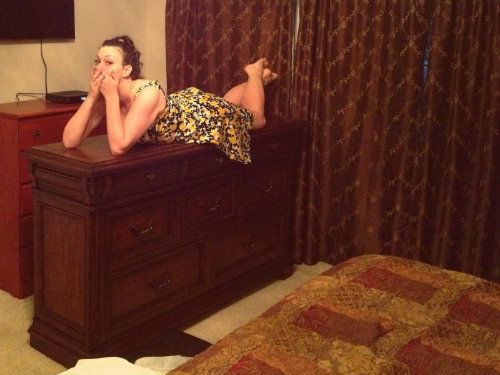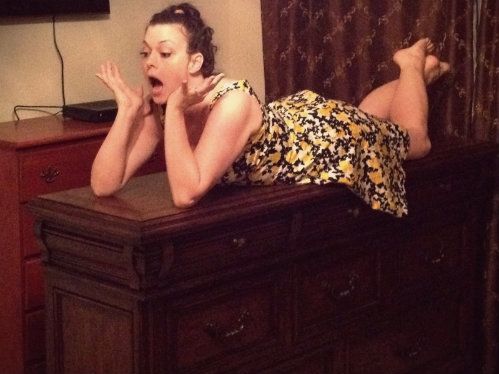 I can't believe I finally have a grown up person's dresser! Soooooo fancy!
This has been a fabulous birthday. I love my husband. I love him because he has good taste. I love him because he knows to buy at a good price. I love him because he negotiates price. I love him because he knows what I like. I love him because he works hard and can, once-in-a-while, buy me a big gift! Heck, two! I would still love him if he could not buy me the big gifts because just being with him is my favorite thing.
And that's the truth.