Smells Like the '90s

Watched some show on VH1, last night, that featured hit songs from the 90's. They say smell is the strongest sense tied to memory, but I gotta say listening to clips of those songs brought me back to my time in Lubbock quicker than South West Airlines could.

I'm going to take you through a journey starting from 1990 to 1993. The next blog post will include 1994-1999. These songs are the ones that brought back the most memories for me as Dale and I watched this show late into the night. Some of the memories are of how much I hated certain songs. If you liked a song I hated, well...my taste is better than yours so you suck.
Just kidding. As you can see, I will admit to liking some big-fat stink bombs. Especially in the early '90s when I was but a child. Here is what I looked like.I just had a growth spurt and was taller than most boys in my class. Nice biker shorts and fake Keds.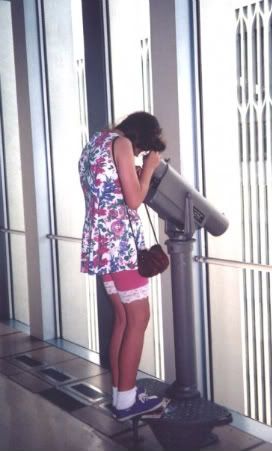 Ok, here we go:



Alice in Chains - "Man in the Box" (1990)

I really, really wanted to see Alice in Chains in concert. I loved Layne Staley's voice and the crunchy guitar provided by Jerry Cantrell. My brother and I shared a common fondness for A.I.C. He was more into Metallica and I was more accepting of Pearl Jam but we could both agree on A.I.C.




Sinéad O'Connor - "Nothing Compares 2 U" (1990, #1 US)

I didn't understand her bald head but I thought it was awesome that Prince wrote this song for her. I would stand in my kitchen (because it had the best acoustics) when nobody was home but me and sing this song as loud and as best I could. Yes, I did use a broom as a microphone.




Nirvana - "Smells Like Teen Spirit" (1991, #6 US)

The first time I heard this, I was standing in Charlotte Brown's living room. It was late at night and we were hanging out with the older kids. This song came on MTV and I literally felt my heart start to beat faster. I stopped paying attention to that boy standing in front of me and turned to watch the video. I could not understand a thing Kirk Cobain sang and I loved it. I felt like kicking a hole in the wall every time I heard that song.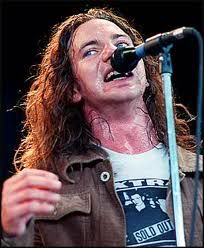 Pearl Jam - "Jeremy" (1991)

Um, just about every girl I knew owned a copy of Pearl Jam's Ten. I remember listening to it at Miss Bee's house, singing along to "Even Flow", "Alive",and "Black."




Prince & The New Power Generation - "Gett Off" (1991, #27 US)


I knew the lyrics were nasty and suggestive but could not quite figure out why.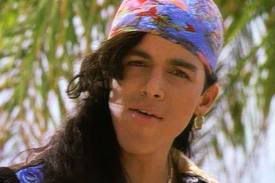 Gerardo - "Rico Suave" (1991, #7 US)
I was a little girl hanging out at my friends house watching the jukebox network (remember that?) This video was requested ALL THE TIME. I appreciated Gerardo's pointy boots, though I did not actually call him "Gerardo." I called him "Rico Suave" like everyone else.




C+C Music Factory - "Gonna Make You Sweat (Everybody Dance Now)" (1991, #1 US)

Who Danced around to this song in her bedroom for hours upon hours, weekend after weekend? This gal.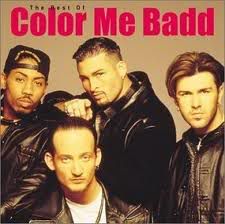 Color Me Badd - "I Wanna Sex You Up" (1991, #2 US

) Ahem…um…uh…I had this single. SHUT UP! It was during my I want to be a back up dancer phase. I would watch the video and copy their sweet, sweet moves.




House of Pain - "Jump Around" (1992, #3 US)

I got really tired of jumping around when this song would play at a school dance. Really tired. But hey, it was better than the Garth Brooks bullshit that the student's at my school loved so much so "Jump Around" I did.




Billy Ray Cyrus - "Achy Breaky Heart" (1992, #4 US)


My mother bought me a Billy Ray Cyrus poster. I did not like him, but I think she did. I hung it on my wall for a little while because I think she liked to look at it from time to time. My heart belonged to Johnny Depp.




Salt-N-Pepa with En Vogue - "Whatta Man" (1993, #3 US

) I still know all the words to this song, and I bet my friend Amy does too.


The Cranberries - "Linger" (1993, #8 US)
Love this song. Hearing it takes me back to riding around in my buddy Clint's truck singing (screaming) this at the top of our lungs.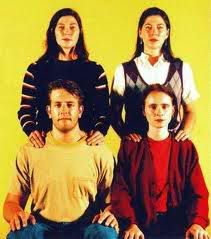 The Breeders - "Cannonball" (1993)
I wanted to be in this band. I wore the hell out of my Breeder's tape. When I hear it now, it reminds me of my friend Lynn. He was much older than me but we shared a common weirdness. He also loved The Breeders. "Want you, Koo Koo, Cannonball!"
Lenny Kravitz - "Are You Gonna Go My Way" (1993)
Damn, everything about this song was cool. Lenny was the definition of cool. He had a chick drummer. She had the biggest afro I had ever seen. He had the longest dreds. The song had that sick lick. It's still on my ipod.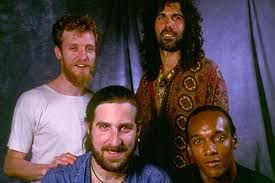 Spin Doctors - "Two Princes" (1993, #7 US)
This was another band my brother and I could agree on. If the Spin Doctors were touring tomorrow, I would go see them. Their music is timeless. I want to hug them.
Radiohead - "Creep" (1993)
I'm really not a big Radiohead fan, though I would be if all of their songs sounded like Creep. This song Reminds me of my buddy Jeff. I'm not sure why. I think he liked it.
Here Is another picture of me from back in 1990. I'm the gal in the middle. Yikes!
Thanks for the photo, Miss Bee.