SXSW: Friday
SXSW Friday started with Dale and I grabbing a bite at Elsi's on Burnet road. Elsi's serves Salvadorian food and buddy, it's scrumptious! Here is Dale enjoying the afternoon sunshine. The Weather was perfecto.
Here I am, enjoying a margarita (that's Dale's Pacifico):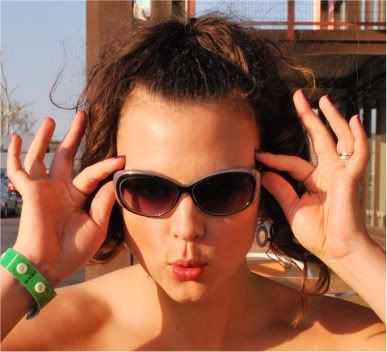 I totally have a thing for polka dots right now.
After dinner, we made our way downtown and caught The Main Street Gospel from Columbus, OH.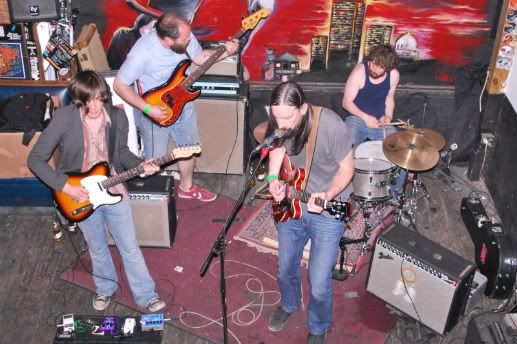 These guys were tight like last years prom dress. Mmm-hmmm!
I had an entire line-up of bands I wanted to see, but Dale and I decided to ditch the plan and let destiny have a hand in who we saw. Sometimes, that is the best way to discover new music. This is who we saw:
Gentleman Jesse and his Men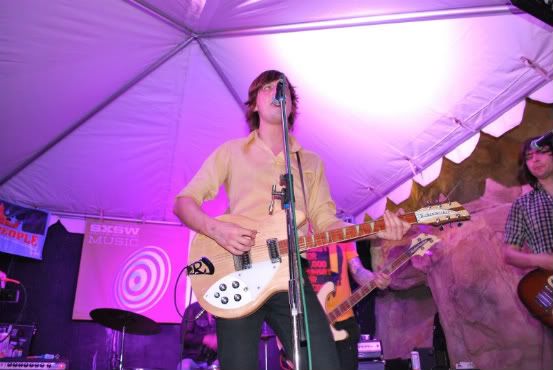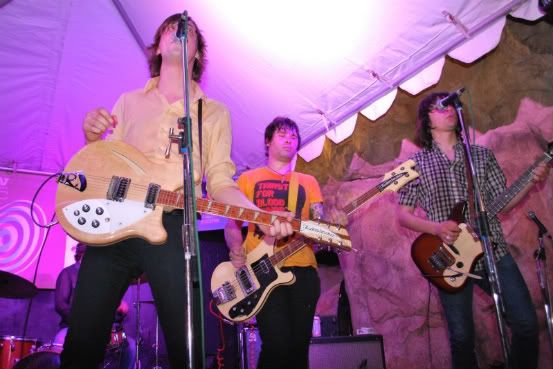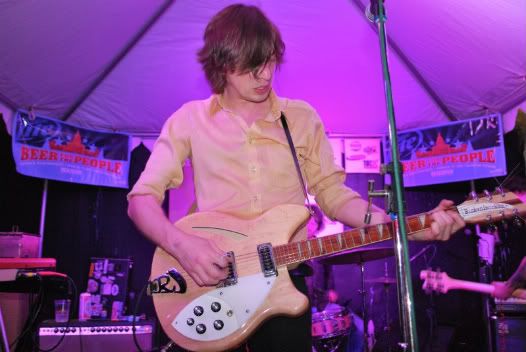 I loved them. I saw a few more bands but did not like them so much. I don't want to mention their names here. It would not be the nice thing to do.
Oh, remember those margaritas I had at Elsi's?
Well....
I got drunk.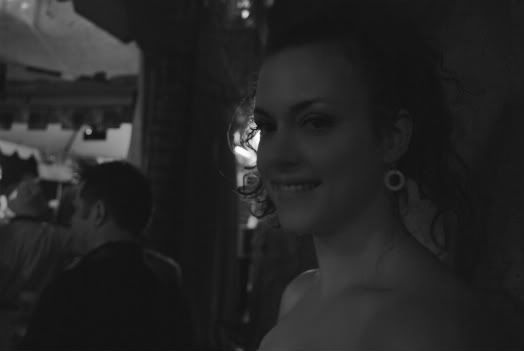 and we had to go home a little earlier than planned.
It's cool. We still have one more day to go!
In Other News:
TODAY IS MY BIRTHDAY! Dale made me grilled lamb chops with Herbes De Provence, Demi-Glace, Mango Chutney, and roasted veggies featuring sweet potatoes, Brussel sprouts, and parsnips. For dessert- a chocolate espresso cake from my favorite bakers, Russel's. Mmmmmm! Some of the best food I have ever had in my life.
Chef Dale, indeed!