My Metal Pony
Upon seeing the photos you are about to see, one of my friends dubbed the girl's band with the name "My Metal Pony."
I love it!
Anyway, on with the show!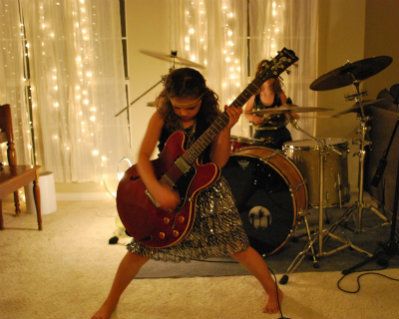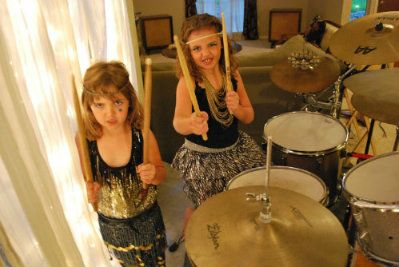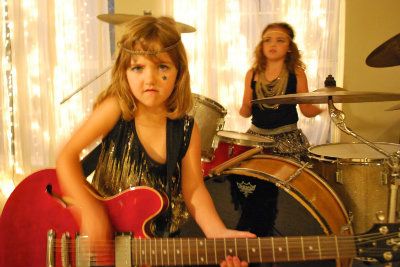 Lily gives us her rock-n-roll face!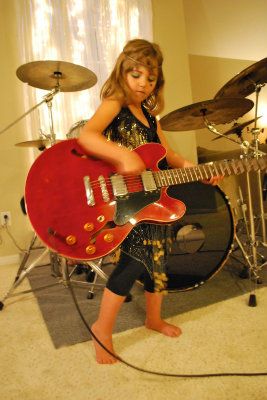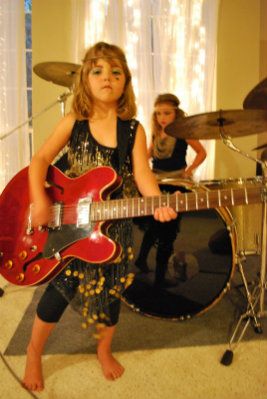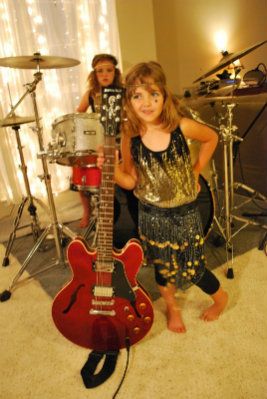 That guitar was heavy!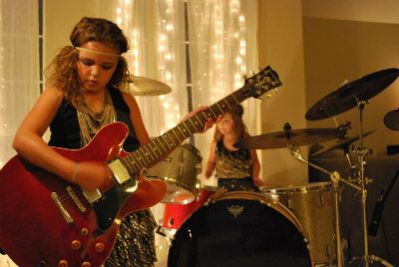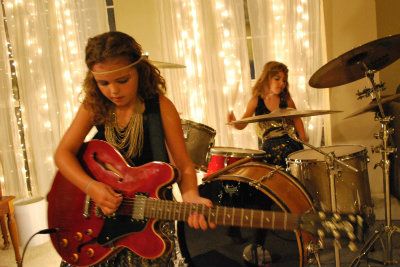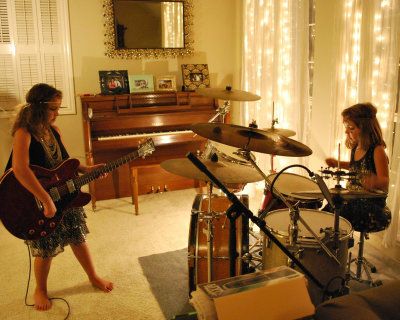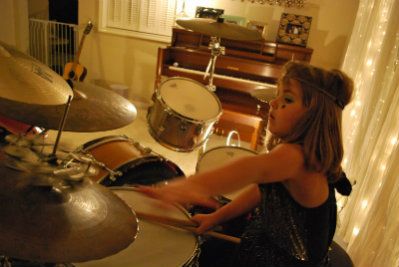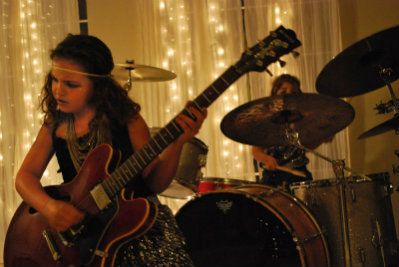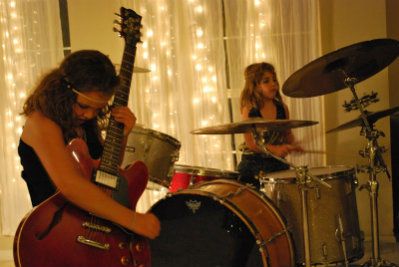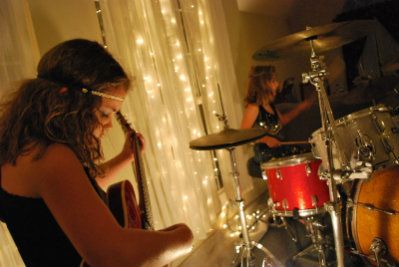 Well that sure was fun! With the exception of Lily's leggings, all of the clothing the girls were wearing came from my closet. To make them fit, I had to pull them tight in tight in the back and secure them with hair ties. I told Dale, "See, all of theses clothes I have collected come in handy eventually...even if I never wear them" (I'm looking at you, belly dancing belt from New Orleans).