Misprint's 6th Annual Beard & Moustache Competition
This is my second year to attend the Beard and Moustache Competition at the Mohawk. Like last year, I had a prime position in the front row. Also like last year, Billy Gibbons (from ZZ Top, duh) made an appearance. I had my iphone with me so I took some video of his performance. Little did I know I was about to receive his double Z keychain! Check out the video, and remember that I am behind the camera.....screaming like a little girl at a Justin Bieber concert. Oh, and the video is sideways. I was so excited, I forgot how to hold my phone. Here we go:
How awesome was that?
Matt Bearden
is the man that actually handed me the keychain. He is a very funny comedian/morning show host/host of Punch! Comedy.
I go to the Beard and Moustache competitions for 2 reasons. 1. to check out dudes with beards and 2. because Matt Bearden makes me laugh. These contests last over 3 hours and home slice is "on" and very funny the entire time. I mean, that can't be easy. It's quite impressive.
Ok, enough about Bearden....let's move onto the beards!
Alex Laroche shows us his Basketball Hoop Beard: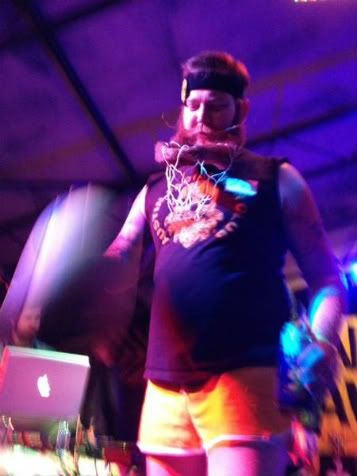 Very creative, funny, and maybe my favorite beard of the night.
Moustache Back
I wish I had a good picture of this guys front. He had a moustache that went from his face, down his neck, and down his chest. He was one hairy bastard.
Freestylin'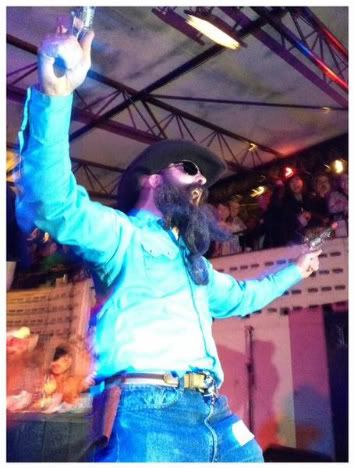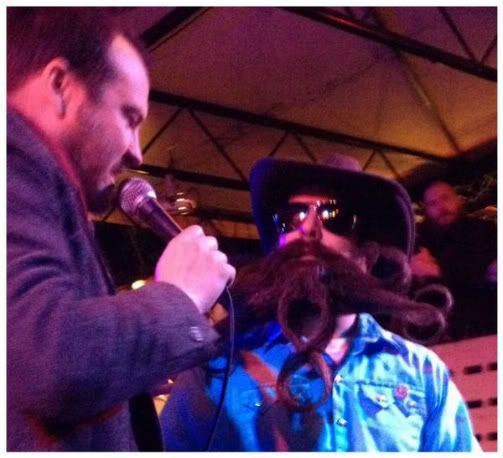 I think this guy one the Freestyle Category.
Speedo
Texas flag speedo. Enough said.
I'll show you the rest tomorrow.
Wait, one more....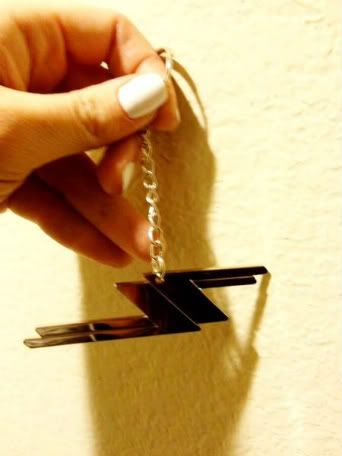 Awwwwwwwww yeah!